I have a great home offered at a great price. Why hasn't it sold?
As a seller you do your best to present a listing that will sell. You are certain your analytical judgement is solid. But guess what? Some homes don't get sold as fast as desired. Take a look at the questions and answers below for some possible solutions.
Why have I not had any offers?
It's been a couple of weeks with a bunch of showings and no offers. You may have it priced in the right range but something else is wrong. It can be many things, most you cannot control without lowering your price. If your home backs to a busy street, an awkward floor plan, smallish rooms, upstairs master, hard to use space, buyers see this and pass. Those are things you can't fix. You have to be patient and wait for the right buyer or reduce your price to bring in a contract. I might eat these words, there are exceptions.
Why have I not had any showings?
If you have gone a week and had no showings, your home price is above the range and buyers don't see it. With public websites such as Zillow and realtor.com, buyers tell their agent what homes they wish to see. Today's buyer sets up an email auto-notification to let them know what's on the market. If your listing is above the normal price range for your neighborhood, buyers might not ever see it. I call desired range the "Goldilocks Zone", the price must entice to get them in to see it. During the first few weeks, don't believe buyers will make an offer below your asking price. They expect you want what you are asking. When enough time on market has gone by, they might make a lower offer and hope to negotiate.
What are buyers looking for?
Buyer's are emotional and want the best choice for their budget. They want a home that fits their lifestyle. Schools, location, family, yard, flooring, fixtures, colors, beds, baths, pool, are some of the considerations. Most of these factors are outside of your control.
Is there a conspiracy against my home?
No, there is not. Sometimes, it does feel like there is a conspiracy among buyers and agents against your home. You must understand that agents and buyers are not out there talking to each other about your home. Your home might be the perfect fit for the next buyer and they will happily bring a contract. One agent might leave great feedback and another says its bad.
What can I do to get my home sold?
The driving consensus of real estate agents is that any property will sell for the right price. If you want to know the all cash quick selling price, call an investor and ask for an offer. That's a baseline you can use to know the bottom. You have to do better than that or your time and expense gets wasted. It's the only silver bullet but not the want you want.
Why don't I get feedback from some agents?
Only about 1 of 4 agents leave feedback. No feedback is feedback. It seems unfair but sometimes there isn't anything specific or they can't remember your home from the other seen. If the buyer likes the home agents are laser focused. The agent stands to make around 3% if the buyer is interested and that is a strong incentive. If they buyer doesn't like it, they forget about it.
What is the buyer worried about?
Buyers are naturally suspicious about your home as they should be. Evaluation of a home's condition and future repairs rests on the shoulder of the buyer. Buyer's cannot see through floors, walls, and ceilings. Any condition seen as the tip of an iceberg generates emotions of fear and doubt. Buyer flight syndrome kicks in never to come back.

Buyers fear the worst. Doors that don't stay open, cracks in walls, uneven floors, suggest foundation problems. HVAC systems that don't get to the thermostat setting suggest an aging system. Ceiling stains suggest more roof leaks, slow drains suggest broken sewer lines. All these "fear and doubt" items are of great unknown expense. Don't expect the buyer to figure it out. Get these things repaired or get the scope and expense evaluated to ease fear and bring in a contract. Address deal-breaking items as soon as possible. Best, before your listing goes active.
Are there problems outside of my control?
Your next door neighbor's poor home condition might be a drag on your sale. The city may have announced construction on a new road behind your home. You back up to a busy road or commercial building. Unfortunately, some issues you can't do anything about. It might not matter to you, but these problems decrease the desirability to a buyer. Is your price, photos, commission and all else are on target?
Is it hard to get a payback on upgrades to my property?
Yes it is. Buyers and appraisers are stingy when paying a seller for improvements. Homes are sold and appraised on a comparable basis, not cost plus. Don't expect to get $50,000 for that pool you put in. Your lucky to get $20,000.
How important is price per square foot?
Its not the first thing a buyer looks at. If your home is in their budget, the home has to be a good fit before price per square foot is even a consideration. When your listing gets struck from the list, it is because they have better choices. If you ask them what they are looking for, they might not be able to explain it. When a buyer has looked at enough homes they know it when they see it.
Is my buyer agent commission below market?
Agents can look at the advertised compensation offered before they show your home. Agents could try to sabotage your listing to avoid a lower fee. Sometimes they don't honor the ethical obligation to show it or check its availability. If offering sub par compensation, I call this "shooting yourself in the head". Would you want two thirds of a paycheck? Also, some buyer agreement terms have the buyer kick in the difference. If they do, it is cash out of pocket for the buyer. If you pay it, it gets financed. Think hard about this decision and leave your emotions out of it. Is your neighbor offering 3% and you 2%? You might not sell your home first. If you think the agents are a problem, offer 4%.
Am I making my property hard to show?
Are you not using ShowingTime (formerly CSS) all other homes use? Are your hours and notice restrictions too tight? Are you declining showings because it is a little dirty or not at a convenient time? Don't make it easy for an agent to skip your home. Most of the time they won't come back and don't make another effort. If buyers can't get in to see the home, they are not going to buy it. Always make it easy to get in and let them in when they ask.
Should I change my photos?
Take another look at your photos. Is there something in there that shouldn't be? Photos should be a good representation of what the buyer will see when they get to the property. Making photos better than the actual home backfires. It tugs at feelings of mistrust and creates doubt about your integrity. Photography must display the property at its best potential. Consider retaking pictures, adding a drone video or 3D tour to add some sizzle. Only consider the expense if something new gets observed to bring in buyers. Under promote and over deliver to build trust. You want the buyer to feel like they have found a diamond in the rough.
What is the secret to staging my furnished home?
Declutter! Get rid of extra furniture, empty out closets, thin out table top items to make your home feel its biggest. Put these things in the garage ready to move later. Everybody does it. Don't worry too much about the garage. 
Should I stage my empty home?
Consider professional staging if your home is empty. Buyers get agitated when photos show a furnished home and arrive to one empty. It is a fact homes show better and sell faster when furnished. When rooms are empty all the ugliness stands out. Dirty carpet and walls, scuffs and scratches stand out. It is much easier to visualize room size and how furniture will fit when some is already in it. Staging can show where a TV can go that a buyer might not think of. Fix problem rooms with staging. Staging makes an house feel like a home. Make sure you have services in place to keep the home shining. You must have lawn and pool service, and someone to dust and vacuum the inside. 
What are some things I can improve to help my home sell?
Patch holes and cracks in walls and ceilings. Fix a broken foundation first. 
Fix broken appliances and HVAC systems.
Repair leaky faucets.
Replace worn carpeting.
Repaint dark or marred walls with neutral paint.
Caulk showers and tubs.
Clean window glass and replace broken glass and foggy windows.
Change out old light fixtures and ceiling fans.
Change out door handles and switch covers. 
Replace rotten wood. 
Replace old drapes and window coverings.
Paint some more inside and out! Paint is the most cost effective improvement you can make.
What should I fix?
Strive to give the appearance you love your home and it is well taken care of. Fix easy things. Fix cabinets that don't close. Fix the sink that drips and the toilet that runs. Clean dirty carpet, floors, and windows. Replace fogged windows, replace dead plants. Are you used to a door that won't close or jiggling a toilet handle? You may have forgotten this is not how these things actually work and look.

A buyer might look at an item you see as an easy fix and think if this is in bad shape, so is the rest of the house. Make a list and go through your house room by room and put yourself in the shoes of the buyer. Think about items that might bring negative comments and address them.
Why are we not saying anything about more advertising, better follow up, more open houses?
When your home gets listed it is there all over the Internet for all eyes to see. Homes sell homes,  not people. You can't twist someone's arm to buy a home. So, why can't we tell you exactly what to do? The answer is simple, "If I had a crystal ball I would not be in real estate".
Should I get other opinions?
The more opinions you get, the more information you have to make decisions. Always ask why price needs to drop. If for repairs, or something fixable, offer to fix it as an option to a buyer.
Should I ask other agents?
Don't hesitate to ask other agents. They will happily come in and tell you everything you are doing is wrong and what you should do. Of course, including lowering your price. It is a worthwhile exercise. I encourage you to remain objective.
Is there really something wrong?
Another conclusion can be nothing is wrong. At this time, there might not be any buyers looking for your type of home. The higher the price, the truer this is. Sometimes, you just need to wait. There is always plenty of investors and I-buyers but not always retails buyers. Residential real estate is a seasonal business. The slowest month of the year for closings is January. Roughly, 40% of the years business will be closed around April, May, and June. Take a look at this link – Is there a best time to buy and sell a home in DFW?
What is the conclusion?
There is an old saying that "Time cures all in real estate". Give me a ten year listing agreement and I can double your price. In the short run, selling a home is a reverse auction. You can make changes but In most cases, reducing price is the only way to sell faster. You are lowering the price to entice more buyers. Sit down once per week to review showings and feedback. Drop the price in small frequent changes versus big infrequent drops in price. Only you, the seller, feel the pain. Only you can decide how fast or slow the auction has to happen. 
---
Notice: This website contains general information about possible legal and financial matters. The information is not advice, and should not be treated as such. You must not rely on the information on this website as an alternative to legal or financial advice from your attorney, accountant, or other professional legal services provider. If you have any specific questions about any legal and financial matter you should consult your attorney, accountant, or other professional legal services provider.
---
Our Track Record
I'm excited to announce that after 18 years of providing dedicated service, our clients have collectively saved over $10,000,000 in commissions! Among these savings are over $1,100,000 for clients who found unrepresented buyers and were able to avoid any selling costs. On top of that, we've distributed more than $330,000 in incentive rebates to over 100 satisfied buyers. These remarkable achievements are a true testament to our commitment to providing high-quality, cost-effective real estate services to our clients.

Tod G. Franklin – Realtor®, Broker, Owner, and multi-million dollar producer at DFWCityhomes
Our Services and Solutions
Our MLS Association Partners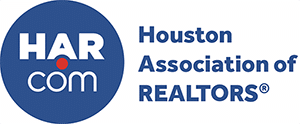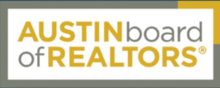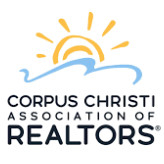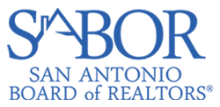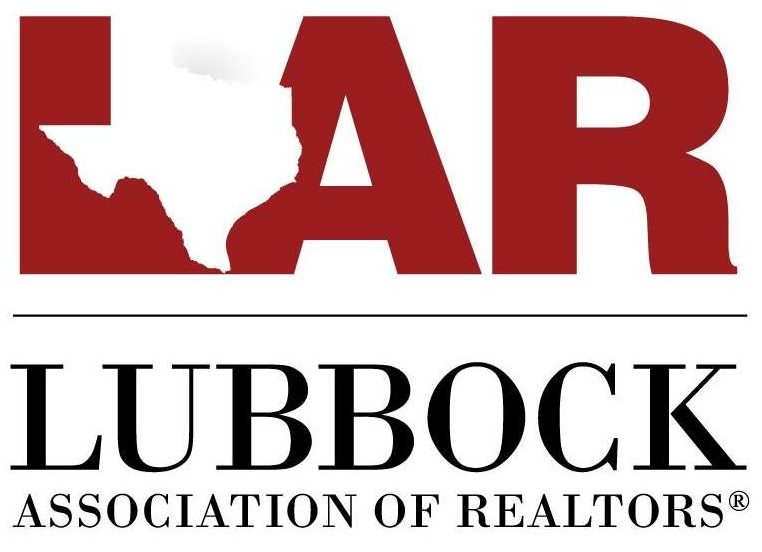 ---
DFWCityhomes is an established and highly regarded Flat Fee MLS Listing Service company in Texas. We have been providing dedicated service for almost two decades delivering personalized service to each client. As the best Flat Fee MLS Listing Service in Texas, we offer affordable and excellent service, while our track record showcases our commitment to professionalism, integrity, and customer satisfaction.
Visit our MLS listing comparison chart and Flat Fee MLS Listing Services to see a detailed breakdown of the different plans and their features.
You can Contact Us or call (214)-207-0210 to speak with a Realtor® and find out how we can save you time and money.