Other flat fee Realtors call their service "full service". We often get this question. What is the difference between their full service and DFWCityhomes Flat Fee Service?
Here are 16 major differences:
No health club mentality – Fees split between listing and closing is an incentive for us to get the job done. With most flat fee services all fees are paid upfront. With us, if it doesn't close we don't get our full fee.

Fast – Your listing up in just a couple of days after we meet at your property.
No hidden fees – Others charge extra fees. With us, everything is included. Supra lockbox, professional pictures, open house advertising, included.
No crappy pictures – We only allow professional pictures. Your home looks great on the internet.
It's turnkey – We meet you at your house and do it all for you. Sign, lockbox, pictures, forms, all handled for you.
You have full representation – We represent your voice in the transaction and we are the primary point of contact. Agents do not want to talk to you. They want to talk to a broker like us that understands their questions and can help.
Together we have a strategy – We work with you to develop a selling strategy that fits your situation. You stay in control and you determine pricing and timing.
We work together – When offers come in we have a conference call and go through it paragraph by paragraph. We provide advice and counter for you based on your direction.
Tons of experience – We know all the tricks of the trade. We know the contracts well. We help you understand the risks and benefits of your decisions.
More than a voice on the phone – We meet you at your home for a two-hour consultation. We meet at your home to have a face to face, high trust relationship.

We complete the forms – Everything is done for you with electronic signature throughout the process. They don't provide it. No online forms to fill out.
It's really full service – Theirs is not full service. Our contact information is in the listing, not yours. We are the point of contact, not you. Our listing looks like any full service listing, theirs does not. We put agents and buyers at ease knowing you have full representation.
Your information is confidential – We don't privately put your email address, phone number in the listing. Agents don't call you with "Property related questions". Big box full service agents never do that and neither do we. We don't give anyone any information that hurts your negotiating position.
We have great service – You have our mobile number. You are dealing with a local broker. Our load is lighter and we have more time to help you. We only operate in DFW. Not statewide. Agents know us and know we will help.
No drama – Other agents like working with us. We have a great reputation with buyer agents. More than 90% of the time another agent represents the buyer. We are professional and our job is to get your home sold the way you want it.
We don't cheat – We don't push away other agents to get the 3%. Our listing agreement doesn't allow us to earn the buyer agent fee.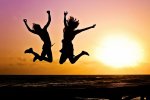 With DFWCityhomes, you know whom you are working with and can expect a great experience. Take a look at our reviews on Google.