What People are Saying about DFWCityhomes?
We take pride in the high quality of our service and the results of our valued, high trust relationships. For that effort, we have many repeat and referral clients. We look for long-term relationships that extend to friends and family. Those looking for professional, trustworthy, high quality services. Please take a minute to watch our video and read these reviews so you may see what our clients say about us.
Real Words from the Wise….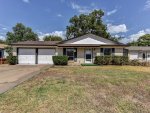 I recently used Tod Franklin at DFWCityhomes for the sale of a property that I inherited and I could not be more thrilled about his representation of the home. Tod was able to secure a full price contract and walked me through the whole process without me even having to worry about it once. I'm absolutely thrilled with Mr. Franklin's representation of the sale of the home and I'd use him again if needed for the sale or purchase of the home. I'm happy to refer everyone I know to him.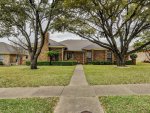 I needed to sell my house after only living there a year and would not have been able to do so without Todd's Flat Fee Service (i.e. I sold it for what I bought it for without losing all of my equity to commission). I was impressed by his photographs, which are the biggest selling point online, and he was just as responsive as a full service agent.
Incredibly reliable & effective company. Tod is a consummate professional & truly assists throughout the entire home selling process. High quality experience from start to finish & excellent follow up throughout. Very grateful to have found Tod & his valuable expertise. Highly recommend DFWCityhomes!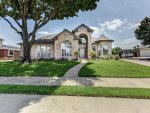 If you don't use Tod Franklin and DFW Cityhomes you are literally throwing thousands of dollars away. I have to admit that I was skeptical of their pricing being so low. How could one real estate agency charge 3% of the selling price to list our home ($18,000) while DFWCityhomes charges less than $2,000? Well here's the difference …… Tod did everything a listing real estate agent would do except actually show the home in person. He came and discussed pricing strategies, did comps of houses like ours in our area, took amazing photos and listed us on MLS …. just like the real estate agents that charge 3%! The only difference is that instead of having your agent make appointments to meet prospective buyers at your property, DFWCityhomes uses a service that contacts you by text or email to advise you when someone wants to view your home and you can either be there or not as DFWCityhomes provides you with a lockbox so other agents can access your home for approved appointments. Also, you get to determine what times and days you will make your property available and when it isn't. It was so easy! We sold our house for OVER asking price to the first prospective buyer. Tod took care of all of the paperwork and answered all our questions and concerns and was critical in making sure the deal closed.
I will NEVER pay 3% again, and neither should you.
I can't recommend Tod enough!! He was a great realtor from start to finish. He patiently showed us a lot of houses, never pushing us to make a quick decision. He is very observant to detail and knowledgeable about what to look for in the structure of a house. He was a skillful negotiator and gave very wise counsel on our contract. We bought and sold our house with Tod and when things were not going well on our selling side, he was very responsive and attentive to get all the issues worked out. He has been in the industry a long time and understands all the intricacies and options available. He is a great professional and a very kind person. This is our second house we bought with Tod and second house we sold with him and we would never consider any other realtor! He has handled every obstacle with incredible skill.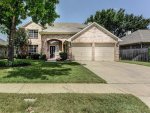 Working with DFWCityhomes was simple and straightforward. Tod was quick to communicate with us so we were never left with questions. We worked together on a sales strategy which ended in our home selling over asking. I have already recommended him to friends and family. I highly suggest you call him and consider his services.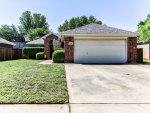 Tod was very patient helping us sell our home after it fell out of contract many times and had over 50 showings. The pictures he took were very impressive and his communication with me was great during the whole process. Best bang for the buck.
Tod was great in helping us navigate the complications we experienced along the way, we had 3 different contracts on the condo and for one reason or another they fell through (not his fault on any of them). But finally the 4th one stuck! We appreciated all the effort he put in for us.
We were moving on military orders and hadn't been in our house very long, so having a listing realtor was a little too pricey for us. I searched Google for alternatives to listing, and came across DFWCityHomes. BEST DECISION EVER! Tod came to our house, walked us through the process, kept constant communication, took pictures, listed our home, and BAM! we were under contract within 2 days. Highly recommend anyone consider this option when selling their home!
We have now used Tod Franklin for four transactions. We have recommended him to three other families that have used him as well. That alone speaks volumes on the type of man he is. He is a very knowledgeable and dependable gentleman. A true class act!
I've worked with Tod for over 5 years now, he has listed 2 properties on sale for me and I have gotten his help buying 2 properties as well. My last listed property had an active contract in less than 3 days from posting it as Tod made sure there was a "coming soon" advertisement before it actually went live, and the closing was smooth. Also his rates are the best in the market, and when you get quality and those rates you can't beat it. I recommend Tod and his company if you are either buying or selling real estate.
Very knowledgeable about the D/FW real estate market. Very honest and gives ample feedback on property and selling process. Always ready to take a question or concern that may come up. Highly recommend working with Tod at DFWCityhomes if you are buying or selling properties.
I was looking to sell a flip house and not sure of an appropriate price. Tod not only help me price the house but but made suggestions on ideas that enabled me to obtain a higher price than I expected. He was able to market and sell the house in just a few weeks. I will use them again on all my projects.
Tod absolutely went above and beyond what he stated that he would for a limited service listing. It felt like I got full service treatment for a huge discount! Not only that but kept the listing longer than agreed and was always there to answer a question when needed. I highly recommend this listing service over any other!
We enjoyed working with Tod and look forward to doing so again soon. As a house flipper, I need a reliable and economical way to market the properties once they are ready to go. I have another one which will be ready soon, and I will be calling Tod again.
Tod was great to work with. Very professional and had great advice throughout the selling process. Will definitely use him again if needing to sell another home.
Tod Franklin with DFW City Homes helped me sale my home and it was an awesome experience. His knowledge and expertise helped us get the best price for our home and made the process very easy. He was available to answer questions whenever I needed. I highly recommend this agency.
Tod is excellent, I especially appreciate his taking the effort to work the deal in our family's interests, not just pushing to close the deal.
We are investors and Tod has now helped us sell 5 houses. They have sold in 1 – 3 weeks. He has the process down — it is efficient and effective. Frankly no need to pay 6% anymore. Give Tod a call. He makes it easy!
Tod was an exceptional agent! I am recently widowed and needed to sell a home in the Fort Worth area while living in Baton Rouge.
Tod was kind, caring, and professional every step of the way. I highly recommend listing your home with him. You won't regret it!
TOD IS A HONEST SUCCESSFULL REALTOR. Read more
Owner, Ellar Construction
Ellar Construction, LLC.
Dallas, Texas
I strongly recommend Tod Franklin and DFWCityhomes' real estate services. Tod is always available to provide advice, to answer questions and to support his customers all the way to a successful closing. His integrity is without reproach. The quality of the service provided is outstanding, including beautiful pictures and attractive description of the house. I will re-use Tod's service for my next opportunity.
Dallas, Trophy Club, Texas
I loved working with Tod Franklin, he visited with us, explained his services, provided us the market survey and when we were ready he took care of all the details and had us on the market exactly as promised. We had heavy and steady traffic from the opening weekend and were able to make a great deal just as we'd hoped to do. His guidance and attention to detail were exactly what we needed as 1st time sellers. Thank you.
Love working with Tod, very professional- for someone like me in the mortgage business for over 30 years- I have seen my fair share of Realtor's- Tod is one of the best I have worked with in the last decade- also he has a great program- full service without the full service price!
I highly recommend him.

Ayman Kanso
Branch manager – Home Source Finance
We were extremely pleased with Tod. He did a great job with the pictures, pricing our house competitively and helping with our contract negotiations.
Our experience in selling our home with Tod Franklin was great; in fact, it completely exceeded our expectations! My husband and I have been thoroughly pleased with his service and with DFW City Homes. Throughout our selling experience, Tod was incredibly professional and knowledgeable, and he always had our best interests in mind. He was also very patient and thorough in his explanation of processes, and he ensured that we fully understood any information before signing (or making major decisions). Further, Tod was incredibly responsive and helpful whenever we had questions or needed additional clarification. We have him to thank for our house selling so quickly and for our sale going so smoothly. We would highly recommend Tod to those looking to sell their homes!
Tod is outstanding to work with! He helped us lease our old house and purchase our current one. The service he provides is a tremendous value for the price. He provided all the services promised, but also took plenty of extra time to help us out. As first time landlords, we were very green about how to go about things. He spent time giving us advice on how to structure our lease and even wrote it for us. As our buyer's agent, Tod worked hard to find us the right house. We toured 25 or 30 houses over several days. His service was better than with the traditional agent we had used in the past. I've already recommended Tod to several friends.
Great experience and quick sale! By using this service, we were able to sell our home that wasn't selling when using the traditional real estate agent listing services. Definitely recommend!
Tod was great! The package that he provided was a value compared to the traditional listing. He is very knowledgeable about the industry both purchase and leasing. He is also has a good eye for photography and took great pictures of our house!! After two successful transactions I would have no problem referring him to any friend or family member.
We knew we were not making any profit from the sale of our house. We priced it to sell fast. So we looked for flat rate listing services, and we were very fortunate to find Tod Franklin from DFWCityhomes to list our house and we sold our house in less than 3 months. Tod is very professional,knowledgeable,responds very quick to your calls and concerns, infact, he picks up your calls very first time you call him. He walks you through the process very clearly and patiently. We are very extremely happy with his services. For the flat rate we paid him, his services exceeds more than an full service rate. My husband and I think, Tod deserves more money that the flat rate, because his is a full service, not the discounted service. Why pay more for other realtor for the full services, when you can get Tod's excellent service for a flat fee. Tod is a great realtor, we would highly recommend him for our friends and families. If we were to sell or buy any other property in near future, we will definitely use Tod's services. If you want to save money and sell your home fast, then please use Tod Franklin from DFWCityhomes.
Over the years I have bought and sold many homes in support of my career moves. DFWCityhomes has the most creative and flexible programs we have encountered. The financial structure is very positive, especially in today's real estate market. We highly recommend Tod and his team to those who want professional direction and support.
Had a big problem to move a house over 400 miles away with issues and estate ones too. Tod Franklin helped us get this done in a very professional manner. Within 6 months the market spoke and the house IS SOLD !!!!!!!!!!!!!! DFWCityhomes has identified the holes and flaws in the traditional residential brokerage model and is having a glorious time exploiting them. Wish he was in my area now in Branson Mo. As a businessman and investor my opinion is that Tod is top notch. Highest regards and would use his service again.
If you are a savvy homeowner or investor that likes to save money on real estate transactions, then this is the only way to go. For a very reasonable flat fee, Tod Franklin listed my house on the MLS complete with professional photos, a yard sign, lockbox and marketing material copy. In short, everything I needed to sell my home. I sold the home in 55 days during a buyers market and saved 3% by not paying the traditional listing agent commission. I happily paid the selling agent's commission that brought my eventual buyer to me. Tod was always available to answer questions and send me leads via email. Would I do it again? In a heartbeat.
We listed our condo for sale using the Full Listing Service package provided by DFWCityhomes. Realtor, Tod Franklin, was excellent to work with. He expertly came out, took multiple pictures, created an awesome ad/flier, and efficiently listed our condo on a variety of sites for us. Tod was easily accessible to answer questions or explain details throughout the process. Ultimately we ended up leasing our condo, but in the future, when we're ready to buy or sell property in the Dallas area, we will call Tod Franklin at DFWCityhomes.
Tod was thorough, professional, and helped us accomplish our goal of selling our house in a very tough market. He was a tremendous resource in helping us price our home and was instrumental in helping us maximize our sales price when we were lucky enough to generate multiple offers. I highly recommend DFWCityhomes.COM!
This is a great service that fit my needs. Tod was very responsive and willing to discuss any concerns that I had. The pictures and exposure to my listing were great. Tod handled the negotiations when needed along with giving me advice on how to counter the offers that came my way.
I was extremely happy with the services provided by DFWCityhomes when we sold our home. We received virtually all of the services provided by a full real estate service throughout the entire process and saved thousands of dollars in commissions. The entire selling process was very simple, we received all the assistance needed, and had accepted an offer within weeks of listing our home. We compared many different services before going with DFWCityhomes, and none of the others provided anywhere near the services and features for the price. Will absolutely use again next time we sell a home in the DFW area.
The way homes are sold is changing. In this competitive buyer's market, sellers no longer can afford to pay 6% commissions. Tod's service is the home seller's answer. With Tod, we have not sacrificed personal attention in the least bit. He has always been prompt in returning all of our calls and has not hastened to follow up with any of our questions or requests. If you are in the market for saving thousands of dollars and for personal attention, then Tod's your guy.
DFWCityhomes provides exceptional service that goes beyond simply providing a listing service. From beginning to end of the sales process, Tod is always there to answer questions and tweak the listing to get buyers through the door. Last but not least, we saved over $8,000 by using DFWCityhomes! No doubt, I recommend DFWCityhomes to all my family and friends.
DFWCityhomes and Tod provided excellent service at a very reasonable cost. I have sold two other houses using discounted listing services and DFWCityhomes is by far the best. We can start from the very 1st email I sent to Tod. He responded immediately with a form to fill out regarding information on my house etc. Within 24 hours Tod had comparable analysis with a good idea on what I should be listing my house for. We then set-up an appointment and he came and took photos of our house. The very next day the house was listed. This was a Saturday evening and on Sunday morning I had request from two separate perspective buyers to look at the house. Throughout the listing period Tod keep me informed on perspective buyers etc. We had an offer within 11 days during a very slow market. Additionally, this was in August which is also a slower period. Tod assisted me in helping negotiate a price and gave some valuable advice that assisted me in determining counter offers etc.
Our house had been on the market for over a year and listed with two different brokers. After listing with Todd, we had a buyer in less than two weeks. He handled all the negotiations like the professional he is and the closing ran very smoothly. He also helped us look for a house when we thought we were going to be relocating within the Metroplex and was great to work with. We have already recommended Todd to friends and will continue to do so. We will definitely use him again if we move back to Texas.
My experience using DFWCityhomes to list our home in Lewisville was way above my expectations. Tod went above and beyond answering all my questions, spending time with me on the phone, and returning all my e-mail's and voice mails in a timely matter. I have used a traditional realtor in the past to sell my home and after using DFWCityhomes listing service, I will never go back listing with a 3% Realtor. The cost savings is incredible; our home was listed on the MLS & looked like any other home on the market. I am always leery of recommending services/people to friends & family unless I am 100% confident they will get superb service. I have already recommended DFWCityhomes to a close friend and plan to keep recommending them to all my friends and family!
The flat listing service was extremely beneficial in the sale of our property. While we only had one real estate showing, the extra exposure on the various websites on the internet is what brought our buyer to us. We closed without paying any agent fees other than the flat fee to DFWCityhomes Service.
Tod did a great job of helping us sell our home. I would use him again.
I would definitely recommend DFWCityhomes to anyone wanting to sell their home. Its a great value and they have great customer service. DFWCityhomes saved me thousands of dollars and made listing my home an easy process.
Tod was very professional, very knowlegable and always returned my calls in a timely fasion. I would highly recommend him for all your real estate needs.
We were extremely impressed with Tod's professionalism and attention to detail. He always responded quickly to our requests and was a joy to work with. We will ALWAYS use him in the future for buying and selling real estate and already refer to him whenever we have the chance!
As an owner/investor I have bought, sold and leased properties for over 20 years. The quality service that Tod provides at a fraction of the full service cost increases my bottom line and removes the frustration of doing it myself. He has become a trusted partner in my real estate transactions. I highly recommend Tod to anyone needing a real estate professional.
We really appreciate you getting this listed for us so soon! I am very happy to be working with a "real" person and not just a big flat fee business. Thanks!
Tod, is punctual, professional and hard working. His work in selling our house, is equal to or better than the work done by a traditional broker, who charges 3% to list a house.
Tod has been very professional on all 5 of our transactions. One purchase and 4 sales. Tod is efficient and is a good negotiator. On several deals Tod was able to keep the closing alive and get it done. I highly suggest you use Tod's services. He is a PRO I have recommended Tod to several friends and other investors. Thank you.
We loved the price and the service! For under $500, we had our house put on MLS and had many qualified renters come by to look at it. Within a couple of months we had a very qualified renter who signed a 14 month lease. This was after we actually turned one down! I would definitely use Tod's services again…when we try to sell our house in a year or so. I would highly recommend Tod!
Tod created an eye-catching MLS listing and brochure. Additionally, he provided useful information about trends in the market. Thanks
My wife and I moved to Texas a year ago. We knew we wanted to purchase a home, but were very unfamiliar with the best areas to move into. We wanted not only a great deal, but a great deal in a great area. Tod was very patient and helpful during the process of finding the perfect home. He had great market knowledge that really helped us feel confident in the purchase of our next home. In the end we found the perfect house at the perfect price. Tod went above and beyond in the final stages of our home purchase to make sure we were well taken care of during the final negotiations. We are looking forward to the purchase of our next home and taking advantage of Tod's listing services in the future.
Now that our house is officially sold, let me say a heartfelt thank you for your service. We had the house on the market for two plus months with a full service broker and had nothing but problems. They wrote lousy copy, took terrible pics and worst of all, had no marketing plan. When we moved to your service, using our pics, copy and marketing, the house sold in a few days and with multiple offers. We would gladly refer ANYONE to your service.
Tod is very knowledgeble about the process of selling your home, he knows the North Texas Market, and he knows the techniques that buyers realtors use. He always has the sellers best interest in mind. The bottom line you can trust Tod to guide you through the sale of your home.
Tom and I thank the Lord for his convictions, guidance and goodness to us during this time of marketing our home, selling it and purchasing a new one! He never ceases to amaze us… in both prosperous times and difficult trials. We thank him for your participation during this time and we are grateful to you as well. You really helped us to make "uncharted waters" for us a much smoother sailing. You have been a blessing and we turly appreciate you. Most gratefully and sincerely in Christ
We are very satisfied with DFWCityhomes. Tod's great; very professional and quick to respond to any concerns we have.
In this real estate market, my husband and I were struggling with the profit that we would not make on the sale of our home after paying real estate agent fees. We decided to list our home with Tod at DFWCityhomes after only a Google search for MLS listing services. I am so glad that we did! We had a contract on our home in 9 days to another family who was working without a realtor, saving us nearly $20,000. Tod was quick to get our home on the market, very knowledgeable and always accessible for questions and consultation. I have recommended him to several friends. I could not be more happy with the result.
Tod provided our family an invaluable service in helping to sell our home. He was professional, polite and efficient. The pictures of our home that went on the Internet were outstanding. Tod provided us great information and was an advocate for us during the actual selling of our home. Our house started showing immediately and sold in just under two months. Here is the kicker to all of this- we saved thousands of dollars by using Tod's company instead of a traditional real estate agent! Thanks Tod for everything!
Although there are many realtors out there offering flat fee listings I doubt there are any who could (or would) offer the level of service that Tod did during our extremely challenging transaction. Whether it was late night calls/emails or dealing with an incredibly difficult and unreasonable buyers agent I always felt like I got a level of service equal to a full service listing. In fact, having listed twice before with full service agents, I might even say Tod's service was better than theirs. Thank you Tod, not sure we could have made it through closing without you.
Tod is very knowledgeable and professional. My wife and I interviewed over 6 agents before chosing DFWCityhomes. Tod understood the challenges we were facing, due to foreclosures in the neighborhood and the current real estate market. We followed Tod's advice and sold our home in less then 90 days – current DOM in our area was minimum 180!!! Tod's help to us was invaluable. If you are looking for a knowledgable, professional, get the job done agent then Tod is your guy. He will walk with you every step of the way. Tod, was there to answer any questions and the process was very easy. I have seen offers like this, but the personal service that Tod provides is exceptional.
Tod sold my home in a horrible market. I got the Value listing, but I never felt that Tod wasn't personally invested in helping me sell.
It was a great experience to work with Tod Franklin at DFWCityhomes to sell our horse property. We had worked with a 'normal' real estate agency for 6 months We only had 4 showings and little interest in our property. Every month we got the standard line of 'lower the price 10%. We enlisted Tod's Services and had many showings and a lot of interest at our original asking price. Negotitated a contract at 5% below our listing price and old our home in 5 months.
It was pleasure having Tod Franklin as my agent. His professional advice made the whole process smooth. His strategy enabled me to sell my house in less than two days. His pictures made my house presented in the best possible light. I am a happy lady.
I would highly recommend Tod! He did a fantastic job of explaining all the contracts and procedures to both us (the sellers) and to the tenants we had occupying the property. Tod took great pictures which attracted numerous buyers. We had our first offer in a couple days! Tod then helped us tremendously through the negotiation process. We ended up making about $10,000 more than we originally anticipated. Tod followed through till the end with all the hiccups along the way. Thanks Tod for a job well done – we will definitely call you the next time we are ready to buy or sell another property!
We have sold several homes with different agents over the years but Tod Franklin is by far the best agent we have ever hired. He guided us every step of the way through the sale of our home, which is a very difficult process for a seller. He arrived at our house with over 20 comparable homes within a one mile radius to help us arrive at the right price. He also brought a professional photographers camera and took dozens of pictures of our house, inside and out, to be used on the web. In 24 hours our house was on so many websites it was very easy for prospective buyers to find our home. We had 27 showings in that week with multiple offers but in the end the first couple that looked at the house gave us a full price offer on the second day of the sale. Also, Tod's use of technology really makes the process easy, from the centralized showing service to the electronic signing of documents he makes it a smooth and easy process. One of the scariest things for a seller to go through is the closing but Tod kept us informed of what to expect and do right up until the closing. If you are looking for a top notch agent, Tod Franklin is your answer.
The value listing truly was a great value for me. Tod is prompt, easy to reach via phone or email, and professional. He offered some creative ideas to motivate a slow-moving buyer/buyer's agent which showed cunning and knowledge that I didn't expect. His advice in all multiple instances was right-on and clearly communicated. I recommend his services to anyone. And I recommend the value listing service for anyone who would like to be a little more involved in the selling process.
Thanks Tod for all your help on our recent real estate transactions. Tod helped us sell a property, rent a property, and purchase a new home. We got 10x the service and expertise from Tod than we had from other full commission realtors in the past. Tod will guide you through the process at whatever pace you are comfortable with. We will continue to use Tod for all of our real estate transactions going forward.
Tod Franklin was an excellent landlord. Had I not moved out of the area, I would rent from him again. He was quick with repairs and fair with pricing.
Tod was the best Realtor we've ever worked with and therefor enabled us to have the best 'home-selling' experience ever. He was incredibly thorough, knowledgeable, straight forward and honest and never pushed us in a direction we were not comfortable with. Tod spent hours taking incredible photos that presented our property in the best possible way and in turn resulted in a multitude of showings and multiple offers. During the more tense moments of negotiation Tod was constantly level headed, always negotiating to our benefit and kept communication as smooth and peaceful as possible. The council we received assisted us in making good decisions that greatly benefited our family and we will not hesitate to use his services again when we are able to or to recommend others to do the same.
Tod was amazing! We couldn't have been happier with the process. Tod's professionalism, wisdom, experience were invaluable tools for us – and the amount of work he did for such a reasonable price is just unheard of in todays real estate market. He was a refreshing and affordable alternative to the traditional realtor. If you want to waste money on a realtor who will do less…then look elsewhere…but if you want a top notch realtor who is undoubtedly the best bang for your buck…Tod is your man!
I was dreading the experience of selling my Plano, Texas condo but Tod minimized the stress. When I let him know I was ready to put my condo on the market, he was out taking pictures the next day. The pictures he took of my condo were very professional. When I had questions, Tod was willing and able to answer them. I'm a planner so I did a lot of \"what ifs\" and he didn't lose patience with me. I've heard it said that selling a home is one of the most difficult experiences in life and Tod certainly made the experience easier. In fact, we shared some laughs. You also can't beat his prices. Thank you again, Tod!
We were extremely impressed with Tod's professionalism and attention to detail. He always responded quickly to our requests and was a joy to work with. We will ALWAYS use him in the future for buying and selling real estate and already refer to him whenever we have the chance!
Tod Franklin was a pleasure to work with! After unsuccessfully listing our house with a traditional service, Tod was able to get it under contract and sold in a little over a month. He went above and beyond in his service to us- always explaining things and offering valuable insight. We couldn't be happier with the service offered to us by Tod. We will definitely use Tod Franklin at DFWCityhomes again.