Full Service MLS Listing • Initial $750 Set Up Fee • 1% Sales Price Paid at Closing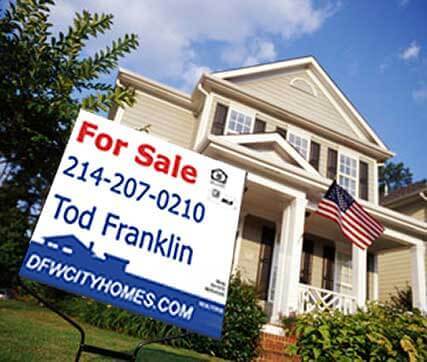 In our experience, it's a very personal experience to sell a home. It's about recognizing pride of ownership and capitalizing on that pride to get the most for your home.
We understand that your home could be your most valuable asset and that getting all you can get for your home means a lot to your future.
We want you to get the highest possible price for your home even if we have to wait longer to get it sold.
This is about more than just real estate. It's about your life and your dreams and your belief in yourself. Let us help you realize those dreams.
With our Full Service MLS Listing, you save 2% off the typical 6% broker fees. You pay us $750 upfront and 1% of the sales price plus 3% to the buyer broker at closing.
We are intent on developing a high-trust relationship with you. One-on-one assistance is provided from listing through closing to get your home sold.
Competitive Marketing Analysis (CMA) and listed homes are previewed to understand your market and help you make your informed pricing decision.
All representation, signs, pictures, videos, flyers, advertisements, open houses, showing services, and contracts are taken care of by us.
DFWCityhomes has the results of 6% real estate brokerages with reduced service prices. Our face-to-face approach allows us to develop the high-trust working relationship we want to have with you. Our goal is to take the market share away from 6% real estate brokers.

How do we do it? Our overhead is lower. Our competition has gorgeous offices with beautiful furniture and lots of salespeople. We office at home and we don't waste a lot of money on unproductive advertising.

Please visit our listing comparison chart at Flat Fee MLS Listing Services • Pick a Plan to Suit Your Needs for more details.

Interested in learning more? Click Contact Us or Call (214)-207-0210 for service.