What People are Saying about DFWCityhomes?
We take pride in the high quality of our service and the results of our valued, high trust relationships. For that effort, we have many repeat and referral clients. We look for long-term relationships that extend to friends and family. Those looking for professional, trustworthy, high quality services. Please take a minute to watch our video and read these reviews so you may see what our clients say about us.
Real Words from the Wise….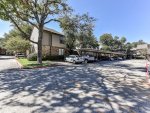 Easy to work with Read more
Todd sold two rental investment homes and the experience was great. Todd gave excellent service and made the whole process pleseant. I will use DFWCityhomes for all my investment and Personal home sales. FYI, My neighbor used Todd and got a above ask price offer on the first day their homes was listed !!!!

Review from Google Places.
The flat listing service was extremely beneficial in the sale of our property. While we only had one real estate showing, the extra exposure on the various websites on the internet is what brought our buyer to us. We closed without paying any agent fees other than the flat fee to DFWCityhomes Service.
Tod did a great job of helping us sell our home. I would use him again.
I would definitely recommend DFWCityhomes to anyone wanting to sell their home. Its a great value and they have great customer service. DFWCityhomes saved me thousands of dollars and made listing my home an easy process.
Tod was very professional, very knowlegable and always returned my calls in a timely fasion. I would highly recommend him for all your real estate needs.
We were extremely impressed with Tod's professionalism and attention to detail. He always responded quickly to our requests and was a joy to work with. We will ALWAYS use him in the future for buying and selling real estate and already refer to him whenever we have the chance!
Tom and I thank the Lord for his convictions, guidance and goodness to us during this time of marketing our home, selling it and purchasing a new one! He never ceases to amaze us… in both prosperous times and difficult trials. We thank him for your participation during this time and we are grateful to you as well. You really helped us to make "uncharted waters" for us a much smoother sailing. You have been a blessing and we turly appreciate you. Most gratefully and sincerely in Christ
We are very satisfied with DFWCityhomes. Tod's great; very professional and quick to respond to any concerns we have.
Tod is very knowledgeable and professional. My wife and I interviewed over 6 agents before chosing DFWCityhomes. Tod understood the challenges we were facing, due to foreclosures in the neighborhood and the current real estate market. We followed Tod's advice and sold our home in less then 90 days – current DOM in our area was minimum 180!!! Tod's help to us was invaluable. If you are looking for a knowledgable, professional, get the job done agent then Tod is your guy. He will walk with you every step of the way. Tod, was there to answer any questions and the process was very easy. I have seen offers like this, but the personal service that Tod provides is exceptional.
Tod sold my home in a horrible market. I got the Value listing, but I never felt that Tod wasn't personally invested in helping me sell.
It was a great experience to work with Tod Franklin at DFWCityhomes to sell our horse property. We had worked with a 'normal' real estate agency for 6 months We only had 4 showings and little interest in our property. Every month we got the standard line of 'lower the price 10%. We enlisted Tod's Services and had many showings and a lot of interest at our original asking price. Negotitated a contract at 5% below our listing price and old our home in 5 months.
Tod was the best Realtor we've ever worked with and therefor enabled us to have the best 'home-selling' experience ever. He was incredibly thorough, knowledgeable, straight forward and honest and never pushed us in a direction we were not comfortable with. Tod spent hours taking incredible photos that presented our property in the best possible way and in turn resulted in a multitude of showings and multiple offers. During the more tense moments of negotiation Tod was constantly level headed, always negotiating to our benefit and kept communication as smooth and peaceful as possible. The council we received assisted us in making good decisions that greatly benefited our family and we will not hesitate to use his services again when we are able to or to recommend others to do the same.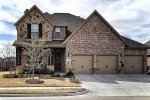 Tod Franklin was a pleasure to work with! After unsuccessfully listing our house with a traditional service, Tod was able to get it under contract and sold in a little over a month. He went above and beyond in his service to us- always explaining things and offering valuable insight. We couldn't be happier with the service offered to us by Tod. We will definitely use Tod Franklin at DFWCityhomes again.