About Us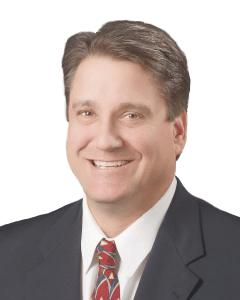 "I am extremely proud of the commission savings we have achieved for our clients of more than $10,000,000. Nearly $1,100,000, has come from representing clients finding unrepresented buyers and did not pay any selling costs. We have paid over $330,000 in incentive rebates to over 100 buyers. These accomplishments are a testament to our dedication to providing high-quality, cost-effective real estate services to our clients."

Tod G. Franklin - Realtor®, Broker, Owner, and multi-million dollar producer at DFWCityhomes
Our Success
In the past 19 years, we have purchased, sold, and leased over 1,113 properties valued at $409 million. Our portfolio includes residential, multi-family, residential land, and farm-ranch land properties. Many of our clients have left glowing reviews, attesting to the high-quality service and results we provide, which are often equal to or better than those of traditional full service real estate agents.
Our Roots
Our banner image is a family photograph from almost 100 years ago. It captures a moment at a picnic for the Franklin grocery business in El Paso, Texas in 1926. My grandfather is in this photograph and was a founder of NewWay Markets, a grocery chain later sold to Safeway in 1928. I am proud to carry on his legacy and follow in his footsteps. In the photograph, my grandfather can be seen seated on the left side of the bottom row, wearing a white shirt, tie, and hat with his legs crossed. He is seated next to my grandmother and uncles, and my father to the right.
Our History
My career in real estate started in 2004, after a successful 25-year stint in technology, finance, and sales. Near the end of my corporate journey, I wanted to take control of my destiny. Real estate had always been a passion of mine, dating back to my teenage years in Albuquerque, New Mexico. Starting on a construction site, I advanced to a become a framer. Intrigued by building homes, I considered becoming a home builder. The oil crisis in the early 70s hurt the construction industry, causing me to explore other career paths. Resulting in the founding of DFWCityhomes.
Entering the market during a boom time, I began to flip houses. To lower my costs, I secured my real estate license. Then discovering that helping others in buying and selling homes is more exciting. This prompted me to acquire my license and revamp DFWCityhomes into a real estate company. In 2009, we revised our business strategy to compete against traditional real estate agents. We created a flat fee fee option that rivals big box brokers. The success of this strategy has given me great pride.
Our Services
At DFWCityhomes, we commit to provide clients with excellent service, honesty, and transparency. These values have helped us earn the trust of hundreds of happy clients over the years. We offer many services, including a 1% rebate, 1% full service, $495 virtual service, Limited Service, and a luxury home service. Our goal is to build long-term, high-trust relationships with our clients. If you know someone that can benefit from our services, pass along our contact information.
Our Values
Our motto is excellent service, high ethics, and positive experiences. By serving the interests of our clients first, we have built strong relationships and thrive as a business. I am proud of our professional conduct and fully support the Code of Ethics of the National Association of Realtors. Our belief is to give out ethical services, avoid conflicts of interest, provide exceptional service, aiding clients in reaching their real estate goals.
Our Clients
We have many repeat clients thanks to the hard work of our team. Our model is to gain experience and stop conflicts. We make honesty and work ethic stand out and have built a loyal customer base.
Our Goal
I value the robust connections we've made with our clients throughout the years. Our goal is to make smooth and successful transactions, offering strong advise and work to reduce friction. We take our duty to clients and the public seriously and uphold our values.
Best Regards,
Tod G. Franklin - Realtor®, Broker, Owner, and multi-million dollar producer at DFWCityhomes