Pick a Plan to Suit Your Needs
Flat Fee MLS Listing Services
If you're interested in learning more about our Flat Fee MLS Listing Services Contact Us or give us a call at (214)-207-0210 to speak with one of our team members.
Why Pay 6% to Sell Your Home?
Paying a 6% commission to sell your home is a significant expense that is substantially reduced by using a Flat Fee MLS Listing Service.

With our 5 Flat Fee MLS Service plans, you have the flexibility to choose the plan that best suits your needs and capabilities.

We list your home for sale on the Multiple Listing Service (MLS) for a fixed fee, eliminating the need to pay a percentage of the sale price.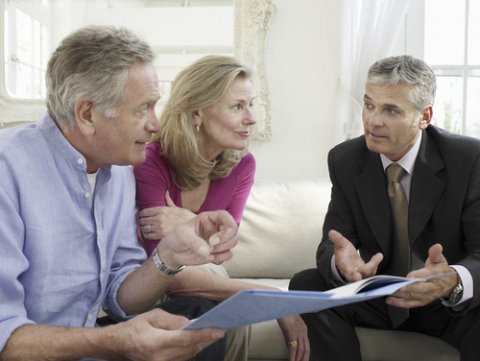 ---
Our Services are offered across the State of Texas in These MLS Associations

We cover all major market areas in Texas!

Incentivizes agents to bring you a buyer
---
Fee paid when service is ordered

Our Setup Fee helps us recover those expenses invested in setting up your listing.
Fee Paid to Us at Closing

Paid at closing only if it closes

These fees are assessed and only paid at closing. If it doesn't close, no fee is paid.

Paid out of sale proceeds by title company

Shown on your closing statement to approve beforehand.
Maximum length of the active listing

Length of time of the service to get the property sold.
You may cancel at Any Time

Our listing agreements allow you to cancel at anytime without penalty.

You cannot cancel if you are in a contract with a buyer

This is the one exception.
All fees are clearly described in your listing agreement

All fees are disclosed in your listing agreement including some fees for special situations.

Unlimited changes at no additonal cost

We don't charge when you make a change. Make changes anytime.
---
Typical Buyer Agent Fee (BAC)

Amounts are not regulated

The amount of the commission you agree to pay the buyers agent. A typical fee in Texas is 2-3%.

Can be any amount you are willing to pay

Can be any percentage or fixed amount greater than zero.
---
We are the point of contract and represent your best interest at all times

We help you from initial planning through closing. Includes expert negotiations on your behalf to help get you the best possible deal.

You do not have to speak to an agent or buyer unless you want to

We represent you in your transaction and speak to buyer agents on your behalf with your guidance and approval.

You represent yourself and are the point of contact for agents and buyers

We provide help and assistance throughout the transaction upon request. You are the point of contact and handle all communications with agents and third parties.
Sales Contract Review and Negotiation

You work directly with agents and buyers to faciliate a contract

You instruct agents to send offers to yourself and copy DFWCityhomes.

We review contracts with you

Agents are instructed to send us offers in PDF format via email and we forward those offers to you.

We make sure you understand your duties, terms, and obligations

We review offers with you paragraph by paragraph to make sure you understand your terms, duties, obligations, and closing costs.

We then deliver your counter response to the agent

From that, we advise you on strategy, obtain your counter response and deliver it back to the agent on your behalf.
We handle the processing and signing of Forms and contracts for you

Texas real estate license holders are required by law to use Texas Real Estate

Commission

(TREC) contract forms.

Contracts and Forms are the same for all brokers and agents in Texas

Texas real estate license holders are required by law to use Texas Real Estate Commission (TREC) contract forms.

Listing Agreements and Buyer Representation Agreements are not regulated

TREC does not regulate listing or buyer representation agreements.

You handle processing and signing forms and contracts yourself

You are required to use Texas Real Estate Commission (TREC) contract forms for your transaction.
We provide the DocuSign electronic signature system for signing contracts and documents

DocuSign is the most highly recommended vendor endorsed by the Texas Association of Realtors.

We provide DocuSign for signing the listing agreement

Your handle your own contract signing and distribution of documents.
We provide a password protected online transaction room

We invite you to establish password access to our Transaction Room to approve your draft listing, pictures, showing instructions, and walk through video.

You review and approve your pictures, listing, video, showing instructions

After any final changes and you have approved your listing goes live in MLS.

Within your transaction room, we track marketing activities and transaction progress to completion.

You work directly with the title company to provide wire instructions, closing location, and timing.

The title company manages the closing process to make the transfer is legitimate. Working with them directly expedites the transaction.
Suggested terms and procedures are provided by us to agents to share with buyers

We provide "Offer Suggestions" in a document to Buyer Agents to encourage a successful transaction with your best interest in mind.

Assists buyers to facilitate a good contract and smooth transaction

Adherence to the Offer Suggestions is not required and the suggestions solely intend to help expedite the transaction.
We attend your closing upon request

Rarely are we needed at closing. You receive a preliminary closing statement beforehand to approve.

We do not attend your closing

These days, closing statements are reviewed and approved beforehand. No need to attend closings.
Coordinate Change of Possession

We help getting keys to buyers

We help coordinate title closing activities, final walk through, exchange of keys, remotes, etc.

We pick up the sign and lockbox If applicable

Assist with follow up requests that sometimes go past your closing

We don't walk away after the transaction is completed. Frequently questions arise after closing.
No Intermediary nor Sub-Agent Representation

We solely represent you the seller at these service levels

We don't represent the Buyer and yourself in your transaction. We don't compete with your neighborhood agents to procure the buyer.

We facilitate the transaction if the buyer agrees to represent themself

We only represent you in the transaction keeping your best interest front and center.
If the buyer does not have an agent you do not pay a buyer agent commission

In an Exclusive Agency Listing Agreement, if the buyer does not have an agent no buyer agent commission is paid.

If needed, we write the contract for a non-represented buyer for an additional fee

We pass all buyer leads to you to show the property. If it turns into a transaction you do not pay a buyer agent commission.
---
We require a face-to-face consultation meeting with all of our clients

Gives us the opportunity to see your property, meet in person, provide advice first hand.

Approximately 1-2 hours depending on experience level

Time well spent going through documents, explaining strategies and how we work together to sell your home.

We become a team with the goal of a successful, stress free transaction getting you the best possible deal.

Performed by an online Zoom consultation

Online meeting hosted to accomplish the same goals.
You are assigned a single contact person to you for all activities

You will have one America based point of contact. You won't be kicked around in a team nor help desk.
We are happy to provide opinions based on our industry experience and expertise

We offer our input with your needs in mind to attain the best possible outcome. If you have a question and need help, don't hesitate to ask.
We gear our services to help you learn and understand to make informed decisions

We are open to discuss any situations that arise. We want to empower you through teaching moments to succeed with confidence.
We Help You Until Your Home is Sold

We help from beginning to end

Our goal is to provide a great experience! Your success is our success. We are here to help when you need us.
Phone, Email, Text Communications

We utilize phone, email, and text

Feel free to email, text, or call us anytime. See our Communications Policy Terms and Conditions.

This is an email driven business

This is an Email heavy business. Be prepared for that. There might be 200-300 emails before all is said and done.

Email is preferred for better record keeping

With email, we can better manage responses, use templates, and meet state record keeping compliance requirements.

We try to accommodate client preferrences when we can

We realize most clients have their own preferred method of communications and we try to accommodate those when we can.
---
Comparative Market Analysis (CMA)

Help buyers and sellers negotiate by comparing to sold homes in the same neighborhood.

You can request one for free on our website.

We help you with your pricing strategy

Aids you in your pricing strategy to establish your starting price.
---
Professional Photos and Video
We provide professional photos for your listing

Besides price and location, great pictures are the most important marketing component in a home sale.

You provide the photos for the Virtual and Limitied Listing Service

For Virtual clients, you provide the photos and we post them with your listing.
We produce a walk through video tour

We produce a Professional walk-through video tour to post with your listing.

Its posted in MLS and shown with your listing

Virtual clients can provide for us to post.

Its shown on all internet sites

Most MLS allow us to post a video that achieves wide distribution. See some samples in our blog.

Virtual clients can provide for us to post.

Virtual clients can optionally provide a video to post.
---
Buyer Lead Generation and Control of Showings
Agents show your property

Any listing service is targeting agents with ready to buy clients to purchase your home. Agents are our primary marketing target.

Includes ShowingTime or Local 3rd party showing service

An automated appointment service for agents to request showings. Only agents can schedule a showing with our showing services.

Assists you in authorizing and tracking showings

Allows you to respond by text, email, or phone to approve showing requests and receive feedback from agents.

The general public requests showings directly from DFWCityhomes

The general public and can request a showing at public websites or our website. Forwarded to you or acted on based on the service level purchased.
Leads from Unrepresented Buyers

When we show, we earn the buyer agent commission

Our higher level services incentivize us to find a buyer along with other buyer agents.

Leads arer sent to you to show. When you show, no buyer agent fee is paid if the buyer does not have an agent

You show your home to non-represented buyers and avoid paying the buyer agent fee
We provide an electronic Supra keybox

Our Supra Keybox has tracking and high security features. Codes can't be passed to buyers to enter on their own.

You provide a lock box for the Virtual and Limited Flat Fee Service

You provide a lockbox and code for the showing service.
---
Professional Yard Sign and Printed Flyer
At our initial consultation we put out a yard sign to advertise your listing

We provide a professional yard sign to so buyers realize you have professional representation.

We ship it to our virtual listing clients

For our virtual clients, we ship a sign for your yard.
Professional Printed Flyer

We stock printed flyers in your home for Full and Luxury service clients

We produce a professional looking flyer and to display in your home.

We provide a flyer in PDF format for you to print for these service levels

We send it to you to print and place in your home.
Interactive Voice Response System

When buyers call the number on our sign they get a link to your listing and can hear an audio tour

Our professional yard sign displays a dedicated number. When called it sends a text with a link to your listing and a link to request a showing.

They can leave a message for us to process

Messages are monitored and calls are returned as requested.
---
Coming Soon Listing and Open Houses
Coming Soon and Pocket Listings

A Comming Soon Listing lets agents and buyers of agents know your listing is soon to be on the market

Coming Soon is a new listing status in MLS. It's intention is to notify agents of homes coming on the market.

Not available at these service levels.

We do not offer Pocket Listings

Pocket Listings are a conflict of interest. They might be convenient in some rare cases. 6% agents promote Pocket Listings to try to earn both sides of the commission.
For Full and Luxury Service clients we advertise and host open house meets.

You have the option to host your own open house and we advertise it for you

We advertize it for you and it shows the day and time in MLS and all public sites inviting guests to come see your home.
---
Internet Advertising and Social Media
Your property is advertised everywhere on the internet

MLS listings are widely advertised on the Internet in agent sites and sites such as Zillow, realtor.com, Redfin, etc.

All MLS members are treated equally and listings are fully exposed to the housing market place

Try this - pick a listing and google the address. These are the places yours will show up.
We post your property on Facebook, YouTube, Twitter, Pinterest, Linkedin, and more

Follow "Why go with us" link to "Blog Posts and Videos" to see our social media posts.

Follow "Why go with us" link to "Blog Posts and Videos" to see our social media posts.
---
Brokers have substantial additional training and licensing

Visit the Texas Real Estate Commission (TREC) and select License Holder Search to check the status of any licensee in the State of Texas.

Tod Franklin holds Broker License #540728.

Can hire other real estate agents to work for them

DFWCityhomes LLC holds License #581738 doing business as DFWCityhomes and USCityhomes. Texas Real Estate Commission (TREC)
---
Take a closer look at the features of our listing plans with the help of this comparison. Let us help you pick the right plan for your needs. We prioritize setting clear expectations to foster long-lasting and high-trust relationships with our clients. By utilizing a combination of face-to-face interactions and advanced technology, we simplify the sales process, making it more accessible for everyone. Our operations and marketing strategies are driven by results and aim to maximize value for clients by reaching all potential buyers.
Unlike our traditional competitors, we keep overhead costs low and focus on productive campaigns to deliver affordable, high-quality real estate services. We guide our clients through every step of the process with dedication and commitment, ensuring their confidence in selecting the best broker to help them sell their home. Our team is always ready to assist you and provide information to make informed decisions.
DFWCityhomes services are available anywhere in Texas.
---
Our track record
I'm excited to announce that after 18 years of providing dedicated service, our clients have collectively saved over $10,000,000 in commissions! Among these savings are over $1,100,000 for clients who found unrepresented buyers and were able to avoid any selling costs. On top of that, we've distributed more than $330,000 in incentive rebates to over 100 satisfied buyers. These remarkable achievements are a true testament to our commitment to providing high-quality, cost-effective real estate services to our clients.

Tod G. Franklin – Realtor®, Broker, Owner, and multi-million dollar producer at DFWCityhomes
Our Services and Solutions
Our MLS Association Partners
DFWCityhomes is an established and highly regarded Flat Fee MLS Listing Service company in Texas. They have been providing dedicated service for almost two decades delivering personalized service to each client. As the best Flat Fee MLS Listing Service in Texas, they offer affordable and excellent service, while their track record showcases their commitment to professionalism, integrity, and customer satisfaction.
Visit our MLS listing comparison chart and Flat Fee MLS Listing Services to see a detailed breakdown of the different plans and their features.
You can Contact Us or call (214)-207-0210 to speak with a Realtor® and find out how we can save you time and money.