DFWCityhomes is a Modern Discount Brokerage (MDB). A Flat Fee MLS Listing Service and Full Service Real Estate Agency
We Represent buyers and sellers in the Dallas-Fort Worth (DFW) area at a fraction of the cost. Our clients experience agent representation at all service levels. Our simplified process is hassle free, proven, and effective. Check out our Flat Fee MLS Listing Service, Luxury Home Flat Fee MLS Listing Service, Full Service, Buyer Rebate Service.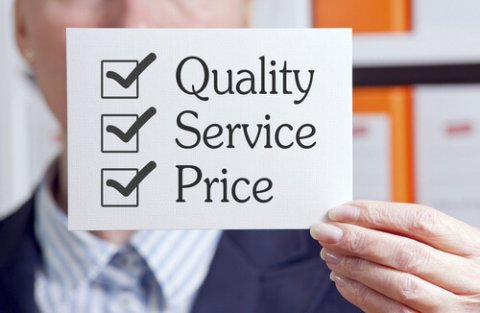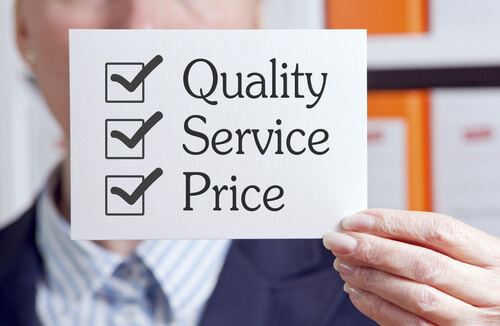 Our realty services are honest and affordable and build long-term high trust relationships. We pride ourselves in our honesty, affordability, experience, full representation and excellent communication.
We take pride in high-quality results and value high trust relationships. For that effort, we have many repeat and referral clients. Our efforts put real savings in the pockets of our clients or act as an incentive to close. Eliminated are conflicts of interest residing in the traditional 6% Broker model.
Extraordinary competence and experience is the reward of our Modern Discount Brokerage model. Minimizing conflicts of interest is a differentiating factor in our success. Our relationships are valuable and we serve our client's interest before our own. Flourishing by doing so.
The code of ethics of the National Association of Realtors guides our way of conduct. Upholding the duty it instills in us is a benefit to our clients and the public.
Interested in learning more? Click Contact Us or Call (214)-207-0210 and we will explain to you how our services can save you time and money.
What are people saying about DFWCityhomes? Take a minute to read about what our many happy clients had to say.
If you are a savvy homeowner or investor that likes to save money on real estate transactions, then this is the only way to go. For a very reasonable flat fee, Tod Franklin listed my house on the MLS complete with professional photos, a yard sign, lockbox and marketing material copy. In short, everything I needed to sell my home. I sold the home in 55 days during a buyers market and saved 3% by not paying the traditional listing agent commission. I happily paid the selling agent's commission that brought my eventual buyer to me. Tod was always available to answer questions and send me leads via email. Would I do it again? In a heartbeat.
Tod, is punctual, professional and hard working. His work in selling our house, is equal to or better than the work done by a traditional broker, who charges 3% to list a house.
My wife and I moved to Texas a year ago. We knew we wanted to purchase a home, but were very unfamiliar with the best areas to move into. We wanted not only a great deal, but a great deal in a great area. Tod was very patient and helpful during the process of finding the perfect home. He had great market knowledge that really helped us feel confident in the purchase of our next home. In the end we found the perfect house at the perfect price. Tod went above and beyond in the final stages of our home purchase to make sure we were well taken care of during the final negotiations. We are looking forward to the purchase of our next home and taking advantage of Tod's listing services in the future.
Had a big problem to move a house over 400 miles away with issues and estate ones too. Tod Franklin helped us get this done in a very professional manner. Within 6 months the market spoke and the house IS SOLD !!!!!!!!!!!!!! DFWCityhomes has identified the holes and flaws in the traditional residential brokerage model and is having a glorious time exploiting them. Wish he was in my area now in Branson Mo. As a businessman and investor my opinion is that Tod is top notch. Highest regards and would use his service again.
I was extremely happy with the services provided by DFWCityhomes when we sold our home. We received virtually all of the services provided by a full real estate service throughout the entire process and saved thousands of dollars in commissions. The entire selling process was very simple, we received all the assistance needed, and had accepted an offer within weeks of listing our home. We compared many different services before going with DFWCityhomes, and none of the others provided anywhere near the services and features for the price. Will absolutely use again next time we sell a home in the DFW area.
I strongly recommend Tod Franklin and DFWCityhomes' real estate services. Tod is always available to provide advice, to answer questions and to support his customers all the way to a successful closing. His integrity is without reproach. The quality of the service provided is outstanding, including beautiful pictures and attractive description of the house. I will re-use Tod's service for my next opportunity.
Tod was very professional, very knowlegable and always returned my calls in a timely fasion. I would highly recommend him for all your real estate needs.
Tod has been very professional on all 5 of our transactions. One purchase and 4 sales. Tod is efficient and is a good negotiator. On several deals Tod was able to keep the closing alive and get it done. I highly suggest you use Tod's services. He is a PRO I have recommended Tod to several friends and other investors. Thank you.
The value listing truly was a great value for me. Tod is prompt, easy to reach via phone or email, and professional. He offered some creative ideas to motivate a slow-moving buyer/buyer's agent which showed cunning and knowledge that I didn't expect. His advice in all multiple instances was right-on and clearly communicated. I recommend his services to anyone. And I recommend the value listing service for anyone who would like to be a little more involved in the selling process.
Tod was amazing! We couldn't have been happier with the process. Tod's professionalism, wisdom, experience were invaluable tools for us – and the amount of work he did for such a reasonable price is just unheard of in todays real estate market. He was a refreshing and affordable alternative to the traditional realtor. If you want to waste money on a realtor who will do less…then look elsewhere…but if you want a top notch realtor who is undoubtedly the best bang for your buck…Tod is your man!