DFWCityhomes is a Modern Discount Brokerage (MDB). A Flat Fee MLS Listing Service and Full Service Real Estate Agency
We Represent buyers and sellers in the Dallas-Fort Worth (DFW) area at a fraction of the cost. Our clients experience agent representation at all service levels. Our simplified process is hassle free, proven, and effective. Check out our Flat Fee MLS Listing Service, Luxury Home Flat Fee MLS Listing Service, Full Service, Buyer Rebate Service.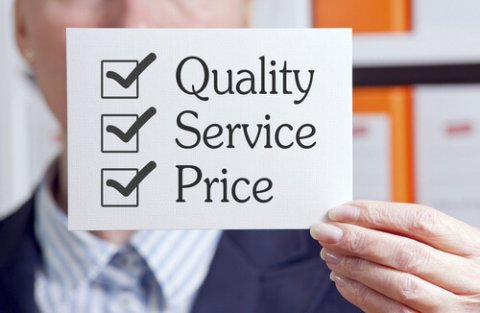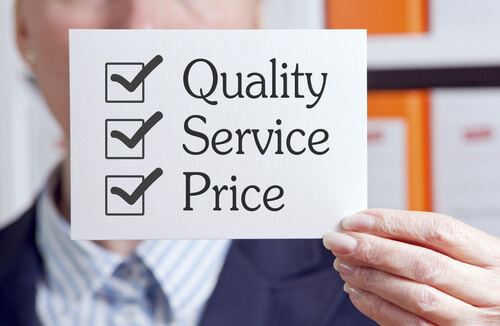 Our realty services are honest and affordable and build long-term high trust relationships. We pride ourselves in our honesty, affordability, experience, full representation and excellent communication.
We take pride in high-quality results and value high trust relationships. For that effort, we have many repeat and referral clients. Our efforts put real savings in the pockets of our clients or act as an incentive to close. Eliminated are conflicts of interest residing in the traditional 6% Broker model.
Extraordinary competence and experience is the reward of our Modern Discount Brokerage model. Minimizing conflicts of interest is a differentiating factor in our success. Our relationships are valuable and we serve our client's interest before our own. Flourishing by doing so.
The code of ethics of the National Association of Realtors guides our way of conduct. Upholding the duty it instills in us is a benefit to our clients and the public.
Interested in learning more? Click Contact Us or Call (214)-207-0210 and we will explain to you how our services can save you time and money.
What are people saying about DFWCityhomes? Take a minute to read about what our many happy clients had to say.
I was extremely happy with the services provided by DFWCityhomes when we sold our home. We received virtually all of the services provided by a full real estate service throughout the entire process and saved thousands of dollars in commissions. The entire selling process was very simple, we received all the assistance needed, and had accepted an offer within weeks of listing our home. We compared many different services before going with DFWCityhomes, and none of the others provided anywhere near the services and features for the price. Will absolutely use again next time we sell a home in the DFW area.
Our house had been on the market for over a year and listed with two different brokers. After listing with Todd, we had a buyer in less than two weeks. He handled all the negotiations like the professional he is and the closing ran very smoothly. He also helped us look for a house when we thought we were going to be relocating within the Metroplex and was great to work with. We have already recommended Todd to friends and will continue to do so. We will definitely use him again if we move back to Texas.
Over the years I have bought and sold many homes in support of my career moves. DFWCityhomes has the most creative and flexible programs we have encountered. The financial structure is very positive, especially in today's real estate market. We highly recommend Tod and his team to those who want professional direction and support.
Our experience in selling our home with Tod Franklin was great; in fact, it completely exceeded our expectations! My husband and I have been thoroughly pleased with his service and with DFW City Homes. Throughout our selling experience, Tod was incredibly professional and knowledgeable, and he always had our best interests in mind. He was also very patient and thorough in his explanation of processes, and he ensured that we fully understood any information before signing (or making major decisions). Further, Tod was incredibly responsive and helpful whenever we had questions or needed additional clarification. We have him to thank for our house selling so quickly and for our sale going so smoothly. We would highly recommend Tod to those looking to sell their homes!
Tod was the best Realtor we've ever worked with and therefor enabled us to have the best 'home-selling' experience ever. He was incredibly thorough, knowledgeable, straight forward and honest and never pushed us in a direction we were not comfortable with. Tod spent hours taking incredible photos that presented our property in the best possible way and in turn resulted in a multitude of showings and multiple offers. During the more tense moments of negotiation Tod was constantly level headed, always negotiating to our benefit and kept communication as smooth and peaceful as possible. The council we received assisted us in making good decisions that greatly benefited our family and we will not hesitate to use his services again when we are able to or to recommend others to do the same.
Tod created an eye-catching MLS listing and brochure. Additionally, he provided useful information about trends in the market. Thanks
The value listing truly was a great value for me. Tod is prompt, easy to reach via phone or email, and professional. He offered some creative ideas to motivate a slow-moving buyer/buyer's agent which showed cunning and knowledge that I didn't expect. His advice in all multiple instances was right-on and clearly communicated. I recommend his services to anyone. And I recommend the value listing service for anyone who would like to be a little more involved in the selling process.
We were extremely pleased with Tod. He did a great job with the pictures, pricing our house competitively and helping with our contract negotiations.
My experience using DFWCityhomes to list our home in Lewisville was way above my expectations. Tod went above and beyond answering all my questions, spending time with me on the phone, and returning all my e-mail's and voice mails in a timely matter. I have used a traditional realtor in the past to sell my home and after using DFWCityhomes listing service, I will never go back listing with a 3% Realtor. The cost savings is incredible; our home was listed on the MLS & looked like any other home on the market. I am always leery of recommending services/people to friends & family unless I am 100% confident they will get superb service. I have already recommended DFWCityhomes to a close friend and plan to keep recommending them to all my friends and family!
Tod was great! The package that he provided was a value compared to the traditional listing. He is very knowledgeable about the industry both purchase and leasing. He is also has a good eye for photography and took great pictures of our house!! After two successful transactions I would have no problem referring him to any friend or family member.