DFWCityhomes is a Modern Discount Brokerage (MDB). A Flat Fee MLS Listing Service and Full Service Real Estate Agency
We Represent buyers and sellers in the Dallas-Fort Worth (DFW) area at a fraction of the cost. Our clients experience agent representation at all service levels. Our simplified process is hassle free, proven, and effective. Check out our Flat Fee MLS Listing Service, Luxury Home Flat Fee MLS Listing Service, Full Service, Buyer Rebate Service.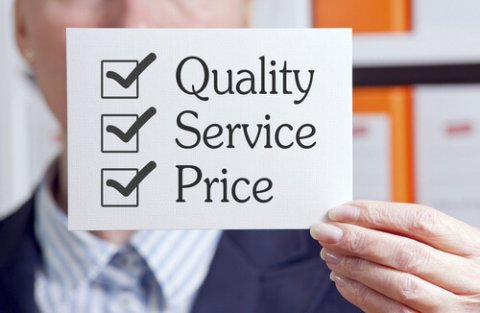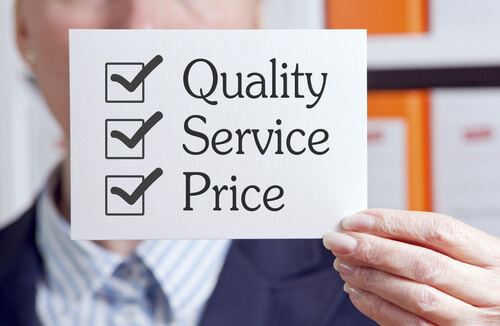 Our realty services are honest and affordable and build long-term high trust relationships. We pride ourselves in our honesty, affordability, experience, full representation and excellent communication.
We take pride in high-quality results and value high trust relationships. For that effort, we have many repeat and referral clients. Our efforts put real savings in the pockets of our clients or act as an incentive to close. Eliminated are conflicts of interest residing in the traditional 6% Broker model.
Extraordinary competence and experience is the reward of our Modern Discount Brokerage model. Minimizing conflicts of interest is a differentiating factor in our success. Our relationships are valuable and we serve our client's interest before our own. Flourishing by doing so.
The code of ethics of the National Association of Realtors guides our way of conduct. Upholding the duty it instills in us is a benefit to our clients and the public.
Interested in learning more? Click Contact Us or Call (214)-207-0210 and we will explain to you how our services can save you time and money.
What are people saying about DFWCityhomes? Take a minute to read about what our many happy clients had to say.
Tod is outstanding to work with! He helped us lease our old house and purchase our current one. The service he provides is a tremendous value for the price. He provided all the services promised, but also took plenty of extra time to help us out. As first time landlords, we were very green about how to go about things. He spent time giving us advice on how to structure our lease and even wrote it for us. As our buyer's agent, Tod worked hard to find us the right house. We toured 25 or 30 houses over several days. His service was better than with the traditional agent we had used in the past. I've already recommended Tod to several friends.
Tod was very professional, very knowlegable and always returned my calls in a timely fasion. I would highly recommend him for all your real estate needs.
My experience using DFWCityhomes to list our home in Lewisville was way above my expectations. Tod went above and beyond answering all my questions, spending time with me on the phone, and returning all my e-mail's and voice mails in a timely matter. I have used a traditional realtor in the past to sell my home and after using DFWCityhomes listing service, I will never go back listing with a 3% Realtor. The cost savings is incredible; our home was listed on the MLS & looked like any other home on the market. I am always leery of recommending services/people to friends & family unless I am 100% confident they will get superb service. I have already recommended DFWCityhomes to a close friend and plan to keep recommending them to all my friends and family!
DFWCityhomes provides exceptional service that goes beyond simply providing a listing service. From beginning to end of the sales process, Tod is always there to answer questions and tweak the listing to get buyers through the door. Last but not least, we saved over $8,000 by using DFWCityhomes! No doubt, I recommend DFWCityhomes to all my family and friends.
Although there are many realtors out there offering flat fee listings I doubt there are any who could (or would) offer the level of service that Tod did during our extremely challenging transaction. Whether it was late night calls/emails or dealing with an incredibly difficult and unreasonable buyers agent I always felt like I got a level of service equal to a full service listing. In fact, having listed twice before with full service agents, I might even say Tod's service was better than theirs. Thank you Tod, not sure we could have made it through closing without you.
Had a big problem to move a house over 400 miles away with issues and estate ones too. Tod Franklin helped us get this done in a very professional manner. Within 6 months the market spoke and the house IS SOLD !!!!!!!!!!!!!! DFWCityhomes has identified the holes and flaws in the traditional residential brokerage model and is having a glorious time exploiting them. Wish he was in my area now in Branson Mo. As a businessman and investor my opinion is that Tod is top notch. Highest regards and would use his service again.
Tod is very knowledgeble about the process of selling your home, he knows the North Texas Market, and he knows the techniques that buyers realtors use. He always has the sellers best interest in mind. The bottom line you can trust Tod to guide you through the sale of your home.
Tod was thorough, professional, and helped us accomplish our goal of selling our house in a very tough market. He was a tremendous resource in helping us price our home and was instrumental in helping us maximize our sales price when we were lucky enough to generate multiple offers. I highly recommend DFWCityhomes.COM!
Tod was amazing! We couldn't have been happier with the process. Tod's professionalism, wisdom, experience were invaluable tools for us – and the amount of work he did for such a reasonable price is just unheard of in todays real estate market. He was a refreshing and affordable alternative to the traditional realtor. If you want to waste money on a realtor who will do less…then look elsewhere…but if you want a top notch realtor who is undoubtedly the best bang for your buck…Tod is your man!
If you are a savvy homeowner or investor that likes to save money on real estate transactions, then this is the only way to go. For a very reasonable flat fee, Tod Franklin listed my house on the MLS complete with professional photos, a yard sign, lockbox and marketing material copy. In short, everything I needed to sell my home. I sold the home in 55 days during a buyers market and saved 3% by not paying the traditional listing agent commission. I happily paid the selling agent's commission that brought my eventual buyer to me. Tod was always available to answer questions and send me leads via email. Would I do it again? In a heartbeat.