DFWCityhomes is a Modern Discount Brokerage (MDB). A Flat Fee MLS Listing Service and Full Service Real Estate Agency
We Represent buyers and sellers in the Dallas-Fort Worth (DFW) area at a fraction of the cost. Our clients experience agent representation at all service levels. Our simplified process is hassle free, proven, and effective. Check out our Flat Fee MLS Listing Service, Luxury Home Flat Fee MLS Listing Service, Full Service, Buyer Rebate Service.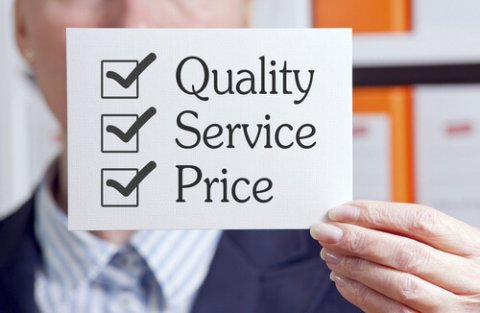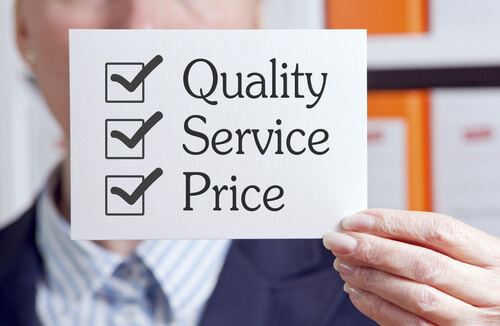 Our realty services are honest and affordable and build long-term high trust relationships. We pride ourselves in our honesty, affordability, experience, full representation and excellent communication.
We take pride in high-quality results and value high trust relationships. For that effort, we have many repeat and referral clients. Our efforts put real savings in the pockets of our clients or act as an incentive to close. Eliminated are conflicts of interest residing in the traditional 6% Broker model.
Extraordinary competence and experience is the reward of our Modern Discount Brokerage model. Minimizing conflicts of interest is a differentiating factor in our success. Our relationships are valuable and we serve our client's interest before our own. Flourishing by doing so.
The code of ethics of the National Association of Realtors guides our way of conduct. Upholding the duty it instills in us is a benefit to our clients and the public.
Interested in learning more? Click Contact Us or Call (214)-207-0210 and we will explain to you how our services can save you time and money.
What are people saying about DFWCityhomes? Take a minute to read about what our many happy clients had to say.
Tod has been very professional on all 5 of our transactions. One purchase and 4 sales. Tod is efficient and is a good negotiator. On several deals Tod was able to keep the closing alive and get it done. I highly suggest you use Tod's services. He is a PRO I have recommended Tod to several friends and other investors. Thank you.
Tom and I thank the Lord for his convictions, guidance and goodness to us during this time of marketing our home, selling it and purchasing a new one! He never ceases to amaze us… in both prosperous times and difficult trials. We thank him for your participation during this time and we are grateful to you as well. You really helped us to make "uncharted waters" for us a much smoother sailing. You have been a blessing and we turly appreciate you. Most gratefully and sincerely in Christ
Tod was the best Realtor we've ever worked with and therefor enabled us to have the best 'home-selling' experience ever. He was incredibly thorough, knowledgeable, straight forward and honest and never pushed us in a direction we were not comfortable with. Tod spent hours taking incredible photos that presented our property in the best possible way and in turn resulted in a multitude of showings and multiple offers. During the more tense moments of negotiation Tod was constantly level headed, always negotiating to our benefit and kept communication as smooth and peaceful as possible. The council we received assisted us in making good decisions that greatly benefited our family and we will not hesitate to use his services again when we are able to or to recommend others to do the same.
Tod was thorough, professional, and helped us accomplish our goal of selling our house in a very tough market. He was a tremendous resource in helping us price our home and was instrumental in helping us maximize our sales price when we were lucky enough to generate multiple offers. I highly recommend DFWCityhomes.COM!
The flat listing service was extremely beneficial in the sale of our property. While we only had one real estate showing, the extra exposure on the various websites on the internet is what brought our buyer to us. We closed without paying any agent fees other than the flat fee to DFWCityhomes Service.
As an owner/investor I have bought, sold and leased properties for over 20 years. The quality service that Tod provides at a fraction of the full service cost increases my bottom line and removes the frustration of doing it myself. He has become a trusted partner in my real estate transactions. I highly recommend Tod to anyone needing a real estate professional.
Great experience and quick sale! By using this service, we were able to sell our home that wasn't selling when using the traditional real estate agent listing services. Definitely recommend!
Although there are many realtors out there offering flat fee listings I doubt there are any who could (or would) offer the level of service that Tod did during our extremely challenging transaction. Whether it was late night calls/emails or dealing with an incredibly difficult and unreasonable buyers agent I always felt like I got a level of service equal to a full service listing. In fact, having listed twice before with full service agents, I might even say Tod's service was better than theirs. Thank you Tod, not sure we could have made it through closing without you.
We loved the price and the service! For under $500, we had our house put on MLS and had many qualified renters come by to look at it. Within a couple of months we had a very qualified renter who signed a 14 month lease. This was after we actually turned one down! I would definitely use Tod's services again…when we try to sell our house in a year or so. I would highly recommend Tod!
DFWCityhomes and Tod provided excellent service at a very reasonable cost. I have sold two other houses using discounted listing services and DFWCityhomes is by far the best. We can start from the very 1st email I sent to Tod. He responded immediately with a form to fill out regarding information on my house etc. Within 24 hours Tod had comparable analysis with a good idea on what I should be listing my house for. We then set-up an appointment and he came and took photos of our house. The very next day the house was listed. This was a Saturday evening and on Sunday morning I had request from two separate perspective buyers to look at the house. Throughout the listing period Tod keep me informed on perspective buyers etc. We had an offer within 11 days during a very slow market. Additionally, this was in August which is also a slower period. Tod assisted me in helping negotiate a price and gave some valuable advice that assisted me in determining counter offers etc.