We are a Highly Competent Flat Fee Real Estate Agency
DFWCityhomes is a Flat Fee MLS Listing Service, Buyer Rebate, and Full Service Real Estate Agency. Hence, at a fraction of the cost, we represent buyers and sellers in the Dallas-Fort Worth (DFW). In addition to a great savings, our clients experience full agent representation at all levels. Additionally, our service is hassle-free, proven, and effective.
---
For details, check out our:
---
We love explaining how our services can save you time and money.
Click Contact Us or Call (214)-207-0210
---
Our accomplishments include:
Listed, purchased, sold, leased $218 million of 655 properties
Average selling cost of 3.5% and savings of $4.4 million compared to 6% agents
Average buyer savings of 1% of $210,000 to 78 Purchasers
Accomplishments as of inception in 2004 through 2018.
---
Are you interested in learning more? See these articles.
---
High Quality Results and Service You Can Trust
First of all, our realty services are honest and affordable. Designed for creating long-term high trust relationships. Subsequently, we take pride in our honesty, deep experience, excellent representation and excellent communication.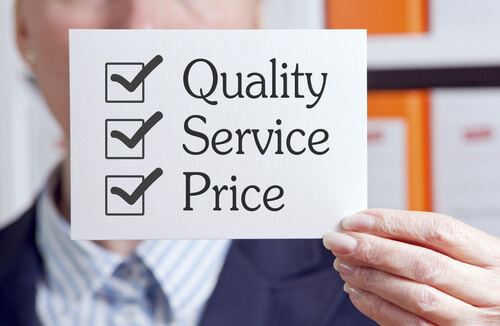 Even more, we take pride in high-quality results and value high trust relationships. As a result, we have many repeat and referral clients. Our efforts put real savings in the pockets of our clients. Consequently, we eliminate the conflicts of interest inherent the traditional broker model.
Because of our efforts, outstanding competence is the reward of our model. Whereas, conflicts of interest are cut out and that sets us apart in our success. Above all, our relationships are our most valuable asset. Accordingly, we serve our client's interest before our own and flourish by doing so.
Most importantly, the code of ethics of the National Association of Realtors guides our way of conduct to our clients and the public.
---
Finally, what are people saying about DFWCityhomes?
Tod was simply fantastic to work with - highly recommend Tod for anyone. You will like working with him. Thank you so much Tod - the advice you gave, suggestions, attention to details and also just the care you showed - you must be a blessed man with a kind heart - it shows in the way you treat people and your professionalism. Grateful ! - thank you for all the help and assistance. Brad and Karen.

Wayne Bradley


2/09/2019

I found Tod while looking for flat rate realtor to list my home. I was fortunate that I found such a professional on my first contact. Tod knows his stuff and takes fantastic photos that really help to sell the home. I have now used Tod's expertise in selling four homes and will call him in the future any time that I need a realtor.

Joe B


1/11/2019

I highly recommend Tod to anyone looking to buy or sell a property. Tod sold a home for me earlier this year, and did an excellent job. He is very knowledgeable in all aspects of the market and the process. Tod will give you honest straight forward advise and answers to your questions. He is an excellent negotiator and handles any problems with utmost professionalism. I've bought and sold a few homes over the years, and worked with a number of real estate professionals. You definitely want someone who will keep your best interests in the forefront, without a doubt Tod is your guy.

Dan Fitzner


11/13/2018

Have been using Tod for many years for my investment properties and now my personal home. Responsive, and best low cost Realtor out there. Highly recommend!!

Rob Key


9/09/2018

Tod is very professional and prompt with responses. I enjoyed working with him on the sell of my house. Don't believe others that will tell you that you can not get great service from a flat fee broker!

Matt Cowdrey


9/07/2018

Tod is a professional realtor. Friendly and helpful. He really helps you with all you need to sell your property. Highly recommend him.

abdul asp


9/06/2018
---
Take a minute to read about what our many happy clients have to say.
The way homes are sold is changing. In this competitive buyer's market, sellers no longer can afford to pay 6% commissions. Tod's service is the home seller's answer. With Tod, we have not sacrificed personal attention in the least bit. He has always been prompt in returning all of our calls and has not hastened to follow up with any of our questions or requests. If you are in the market for saving thousands of dollars and for personal attention, then Tod's your guy.
Our house had been on the market for over a year and listed with two different brokers. After listing with Todd, we had a buyer in less than two weeks. He handled all the negotiations like the professional he is and the closing ran very smoothly. He also helped us look for a house when we thought we were going to be relocating within the Metroplex and was great to work with. We have already recommended Todd to friends and will continue to do so. We will definitely use him again if we move back to Texas.
We knew we were not making any profit from the sale of our house. We priced it to sell fast. So we looked for flat rate listing services, and we were very fortunate to find Tod Franklin from DFWCityhomes to list our house and we sold our house in less than 3 months. Tod is very professional,knowledgeable,responds very quick to your calls and concerns, infact, he picks up your calls very first time you call him. He walks you through the process very clearly and patiently. We are very extremely happy with his services. For the flat rate we paid him, his services exceeds more than an full service rate. My husband and I think, Tod deserves more money that the flat rate, because his is a full service, not the discounted service. Why pay more for other realtor for the full services, when you can get Tod's excellent service for a flat fee. Tod is a great realtor, we would highly recommend him for our friends and families. If we were to sell or buy any other property in near future, we will definitely use Tod's services. If you want to save money and sell your home fast, then please use Tod Franklin from DFWCityhomes.
Tod created an eye-catching MLS listing and brochure. Additionally, he provided useful information about trends in the market. Thanks
Tod sold my home in a horrible market. I got the Value listing, but I never felt that Tod wasn't personally invested in helping me sell.
DFWCityhomes provides exceptional service that goes beyond simply providing a listing service. From beginning to end of the sales process, Tod is always there to answer questions and tweak the listing to get buyers through the door. Last but not least, we saved over $8,000 by using DFWCityhomes! No doubt, I recommend DFWCityhomes to all my family and friends.
My experience using DFWCityhomes to list our home in Lewisville was way above my expectations. Tod went above and beyond answering all my questions, spending time with me on the phone, and returning all my e-mail's and voice mails in a timely matter. I have used a traditional realtor in the past to sell my home and after using DFWCityhomes listing service, I will never go back listing with a 3% Realtor. The cost savings is incredible; our home was listed on the MLS & looked like any other home on the market. I am always leery of recommending services/people to friends & family unless I am 100% confident they will get superb service. I have already recommended DFWCityhomes to a close friend and plan to keep recommending them to all my friends and family!
My wife and I moved to Texas a year ago. We knew we wanted to purchase a home, but were very unfamiliar with the best areas to move into. We wanted not only a great deal, but a great deal in a great area. Tod was very patient and helpful during the process of finding the perfect home. He had great market knowledge that really helped us feel confident in the purchase of our next home. In the end we found the perfect house at the perfect price. Tod went above and beyond in the final stages of our home purchase to make sure we were well taken care of during the final negotiations. We are looking forward to the purchase of our next home and taking advantage of Tod's listing services in the future.
In this real estate market, my husband and I were struggling with the profit that we would not make on the sale of our home after paying real estate agent fees. We decided to list our home with Tod at DFWCityhomes after only a Google search for MLS listing services. I am so glad that we did! We had a contract on our home in 9 days to another family who was working without a realtor, saving us nearly $20,000. Tod was quick to get our home on the market, very knowledgeable and always accessible for questions and consultation. I have recommended him to several friends. I could not be more happy with the result.
Tod has been very professional on all 5 of our transactions. One purchase and 4 sales. Tod is efficient and is a good negotiator. On several deals Tod was able to keep the closing alive and get it done. I highly suggest you use Tod's services. He is a PRO I have recommended Tod to several friends and other investors. Thank you.
---