DFWCityhomes is a Modern Discount Brokerage (MDB). A Flat Fee MLS Listing Service and Full Service Real Estate Agency
We Represent buyers and sellers in the Dallas-Fort Worth (DFW) area at a fraction of the cost. Our clients experience agent representation at all service levels. Our simplified process is hassle free, proven, and effective. Check out our Flat Fee MLS Listing Service, Luxury Home Flat Fee MLS Listing Service, Full Service, Buyer Rebate Service.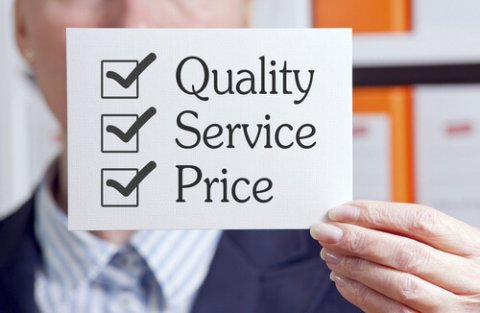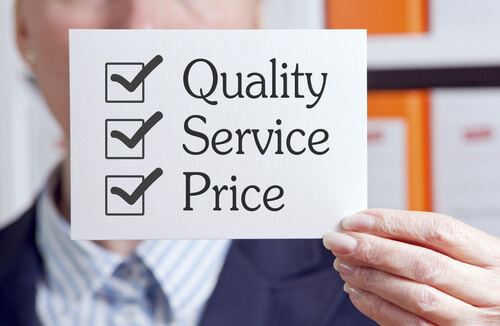 Our realty services are honest and affordable and build long-term high trust relationships. We pride ourselves in our honesty, affordability, experience, full representation and excellent communication.
We take pride in high-quality results and value high trust relationships. For that effort, we have many repeat and referral clients. Our efforts put real savings in the pockets of our clients or act as an incentive to close. Eliminated are conflicts of interest residing in the traditional 6% Broker model.
Extraordinary competence and experience is the reward of our Modern Discount Brokerage model. Minimizing conflicts of interest is a differentiating factor in our success. Our relationships are valuable and we serve our client's interest before our own. Flourishing by doing so.
The code of ethics of the National Association of Realtors guides our way of conduct. Upholding the duty it instills in us is a benefit to our clients and the public.
Interested in learning more? Click Contact Us or Call (214)-207-0210 and we will explain to you how our services can save you time and money.
What are people saying about DFWCityhomes? Take a minute to read about what our many happy clients had to say.
Love working with Tod, very professional- for someone like me in the mortgage business for over 30 years- I have seen my fair share of Realtor's- Tod is one of the best I have worked with in the last decade- also he has a great program- full service without the full service price!
I highly recommend him.

Ayman Kanso
Branch manager – Home Source Finance
Tod Franklin was an excellent landlord. Had I not moved out of the area, I would rent from him again. He was quick with repairs and fair with pricing.
Tod is outstanding to work with! He helped us lease our old house and purchase our current one. The service he provides is a tremendous value for the price. He provided all the services promised, but also took plenty of extra time to help us out. As first time landlords, we were very green about how to go about things. He spent time giving us advice on how to structure our lease and even wrote it for us. As our buyer's agent, Tod worked hard to find us the right house. We toured 25 or 30 houses over several days. His service was better than with the traditional agent we had used in the past. I've already recommended Tod to several friends.
If you are a savvy homeowner or investor that likes to save money on real estate transactions, then this is the only way to go. For a very reasonable flat fee, Tod Franklin listed my house on the MLS complete with professional photos, a yard sign, lockbox and marketing material copy. In short, everything I needed to sell my home. I sold the home in 55 days during a buyers market and saved 3% by not paying the traditional listing agent commission. I happily paid the selling agent's commission that brought my eventual buyer to me. Tod was always available to answer questions and send me leads via email. Would I do it again? In a heartbeat.
Tod has been very professional on all 5 of our transactions. One purchase and 4 sales. Tod is efficient and is a good negotiator. On several deals Tod was able to keep the closing alive and get it done. I highly suggest you use Tod's services. He is a PRO I have recommended Tod to several friends and other investors. Thank you.
I would highly recommend Tod! He did a fantastic job of explaining all the contracts and procedures to both us (the sellers) and to the tenants we had occupying the property. Tod took great pictures which attracted numerous buyers. We had our first offer in a couple days! Tod then helped us tremendously through the negotiation process. We ended up making about $10,000 more than we originally anticipated. Tod followed through till the end with all the hiccups along the way. Thanks Tod for a job well done – we will definitely call you the next time we are ready to buy or sell another property!
I strongly recommend Tod Franklin and DFWCityhomes' real estate services. Tod is always available to provide advice, to answer questions and to support his customers all the way to a successful closing. His integrity is without reproach. The quality of the service provided is outstanding, including beautiful pictures and attractive description of the house. I will re-use Tod's service for my next opportunity.
Our experience in selling our home with Tod Franklin was great; in fact, it completely exceeded our expectations! My husband and I have been thoroughly pleased with his service and with DFW City Homes. Throughout our selling experience, Tod was incredibly professional and knowledgeable, and he always had our best interests in mind. He was also very patient and thorough in his explanation of processes, and he ensured that we fully understood any information before signing (or making major decisions). Further, Tod was incredibly responsive and helpful whenever we had questions or needed additional clarification. We have him to thank for our house selling so quickly and for our sale going so smoothly. We would highly recommend Tod to those looking to sell their homes!
DFWCityhomes provides exceptional service that goes beyond simply providing a listing service. From beginning to end of the sales process, Tod is always there to answer questions and tweak the listing to get buyers through the door. Last but not least, we saved over $8,000 by using DFWCityhomes! No doubt, I recommend DFWCityhomes to all my family and friends.
The flat listing service was extremely beneficial in the sale of our property. While we only had one real estate showing, the extra exposure on the various websites on the internet is what brought our buyer to us. We closed without paying any agent fees other than the flat fee to DFWCityhomes Service.