DFWCityhomes is a Modern Discount Brokerage (MDB). A Flat Fee MLS Listing Service and Full Service Real Estate Agency
We Represent buyers and sellers in the Dallas-Fort Worth (DFW) area at a fraction of the cost. Our clients experience agent representation at all service levels. Our simplified process is hassle free, proven, and effective. Check out our Flat Fee MLS Listing Service, Luxury Home Flat Fee MLS Listing Service, Full Service, Buyer Rebate Service.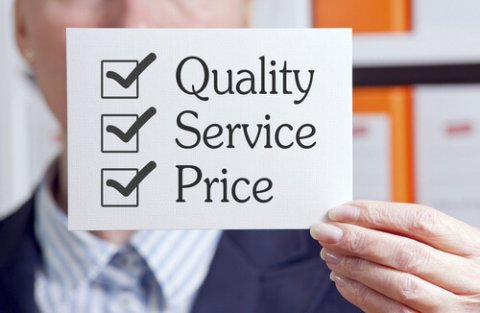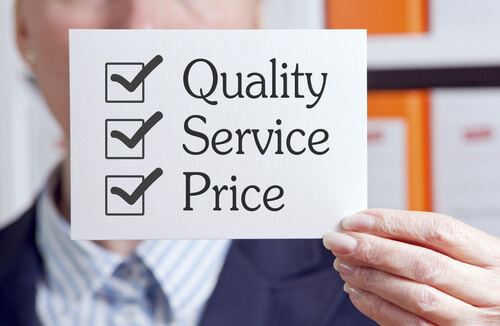 Our realty services are honest and affordable and build long-term high trust relationships. We pride ourselves in our honesty, affordability, experience, full representation and excellent communication.
We take pride in high-quality results and value high trust relationships. For that effort, we have many repeat and referral clients. Our efforts put real savings in the pockets of our clients or act as an incentive to close. Eliminated are conflicts of interest residing in the traditional 6% Broker model.
Extraordinary competence and experience is the reward of our Modern Discount Brokerage model. Minimizing conflicts of interest is a differentiating factor in our success. Our relationships are valuable and we serve our client's interest before our own. Flourishing by doing so.
The code of ethics of the National Association of Realtors guides our way of conduct. Upholding the duty it instills in us is a benefit to our clients and the public.
Interested in learning more? Click Contact Us or Call (214)-207-0210 and we will explain to you how our services can save you time and money.
What are people saying about DFWCityhomes? Take a minute to read about what our many happy clients had to say.
My wife and I moved to Texas a year ago. We knew we wanted to purchase a home, but were very unfamiliar with the best areas to move into. We wanted not only a great deal, but a great deal in a great area. Tod was very patient and helpful during the process of finding the perfect home. He had great market knowledge that really helped us feel confident in the purchase of our next home. In the end we found the perfect house at the perfect price. Tod went above and beyond in the final stages of our home purchase to make sure we were well taken care of during the final negotiations. We are looking forward to the purchase of our next home and taking advantage of Tod's listing services in the future.
Although there are many realtors out there offering flat fee listings I doubt there are any who could (or would) offer the level of service that Tod did during our extremely challenging transaction. Whether it was late night calls/emails or dealing with an incredibly difficult and unreasonable buyers agent I always felt like I got a level of service equal to a full service listing. In fact, having listed twice before with full service agents, I might even say Tod's service was better than theirs. Thank you Tod, not sure we could have made it through closing without you.
I strongly recommend Tod Franklin and DFWCityhomes' real estate services. Tod is always available to provide advice, to answer questions and to support his customers all the way to a successful closing. His integrity is without reproach. The quality of the service provided is outstanding, including beautiful pictures and attractive description of the house. I will re-use Tod's service for my next opportunity.
Tod is very knowledgeble about the process of selling your home, he knows the North Texas Market, and he knows the techniques that buyers realtors use. He always has the sellers best interest in mind. The bottom line you can trust Tod to guide you through the sale of your home.
I loved working with Tod Franklin, he visited with us, explained his services, provided us the market survey and when we were ready he took care of all the details and had us on the market exactly as promised. We had heavy and steady traffic from the opening weekend and were able to make a great deal just as we'd hoped to do. His guidance and attention to detail were exactly what we needed as 1st time sellers. Thank you.
We loved the price and the service! For under $500, we had our house put on MLS and had many qualified renters come by to look at it. Within a couple of months we had a very qualified renter who signed a 14 month lease. This was after we actually turned one down! I would definitely use Tod's services again…when we try to sell our house in a year or so. I would highly recommend Tod!
I would highly recommend Tod! He did a fantastic job of explaining all the contracts and procedures to both us (the sellers) and to the tenants we had occupying the property. Tod took great pictures which attracted numerous buyers. We had our first offer in a couple days! Tod then helped us tremendously through the negotiation process. We ended up making about $10,000 more than we originally anticipated. Tod followed through till the end with all the hiccups along the way. Thanks Tod for a job well done – we will definitely call you the next time we are ready to buy or sell another property!
Tod was the best Realtor we've ever worked with and therefor enabled us to have the best 'home-selling' experience ever. He was incredibly thorough, knowledgeable, straight forward and honest and never pushed us in a direction we were not comfortable with. Tod spent hours taking incredible photos that presented our property in the best possible way and in turn resulted in a multitude of showings and multiple offers. During the more tense moments of negotiation Tod was constantly level headed, always negotiating to our benefit and kept communication as smooth and peaceful as possible. The council we received assisted us in making good decisions that greatly benefited our family and we will not hesitate to use his services again when we are able to or to recommend others to do the same.
Tod created an eye-catching MLS listing and brochure. Additionally, he provided useful information about trends in the market. Thanks
We listed our condo for sale using the Full Listing Service package provided by DFWCityhomes. Realtor, Tod Franklin, was excellent to work with. He expertly came out, took multiple pictures, created an awesome ad/flier, and efficiently listed our condo on a variety of sites for us. Tod was easily accessible to answer questions or explain details throughout the process. Ultimately we ended up leasing our condo, but in the future, when we're ready to buy or sell property in the Dallas area, we will call Tod Franklin at DFWCityhomes.