DFWCityhomes is a Modern Discount Brokerage (MDB). A Flat Fee MLS Listing Service and Full Service Real Estate Agency
We Represent buyers and sellers in the Dallas-Fort Worth (DFW) area at a fraction of the cost. Our clients experience agent representation at all service levels. Our simplified process is hassle free, proven, and effective. Check out our Flat Fee MLS Listing Service, Luxury Home Flat Fee MLS Listing Service, Full Service, Buyer Rebate Service.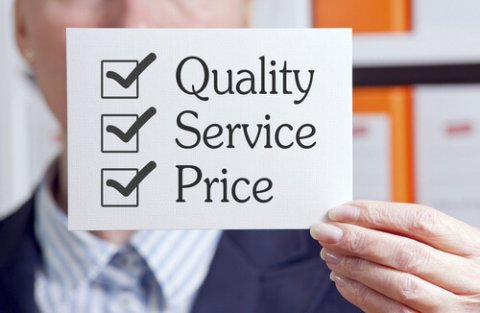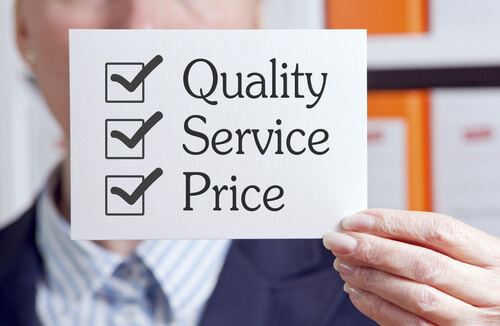 Our realty services are honest and affordable and build long-term high trust relationships. We pride ourselves in our honesty, affordability, experience, full representation and excellent communication.
We take pride in high-quality results and value high trust relationships. For that effort, we have many repeat and referral clients. Our efforts put real savings in the pockets of our clients or act as an incentive to close. Eliminated are conflicts of interest residing in the traditional 6% Broker model.
Extraordinary competence and experience is the reward of our Modern Discount Brokerage model. Minimizing conflicts of interest is a differentiating factor in our success. Our relationships are valuable and we serve our client's interest before our own. Flourishing by doing so.
The code of ethics of the National Association of Realtors guides our way of conduct. Upholding the duty it instills in us is a benefit to our clients and the public.
Interested in learning more? Click Contact Us or Call (214)-207-0210 and we will explain to you how our services can save you time and money.
What are people saying about DFWCityhomes? Take a minute to read about what our many happy clients had to say.
We were extremely impressed with Tod's professionalism and attention to detail. He always responded quickly to our requests and was a joy to work with. We will ALWAYS use him in the future for buying and selling real estate and already refer to him whenever we have the chance!
Great experience and quick sale! By using this service, we were able to sell our home that wasn't selling when using the traditional real estate agent listing services. Definitely recommend!
It was a great experience to work with Tod Franklin at DFWCityhomes to sell our horse property. We had worked with a 'normal' real estate agency for 6 months We only had 4 showings and little interest in our property. Every month we got the standard line of 'lower the price 10%. We enlisted Tod's Services and had many showings and a lot of interest at our original asking price. Negotitated a contract at 5% below our listing price and old our home in 5 months.
Our house had been on the market for over a year and listed with two different brokers. After listing with Todd, we had a buyer in less than two weeks. He handled all the negotiations like the professional he is and the closing ran very smoothly. He also helped us look for a house when we thought we were going to be relocating within the Metroplex and was great to work with. We have already recommended Todd to friends and will continue to do so. We will definitely use him again if we move back to Texas.
I would highly recommend Tod! He did a fantastic job of explaining all the contracts and procedures to both us (the sellers) and to the tenants we had occupying the property. Tod took great pictures which attracted numerous buyers. We had our first offer in a couple days! Tod then helped us tremendously through the negotiation process. We ended up making about $10,000 more than we originally anticipated. Tod followed through till the end with all the hiccups along the way. Thanks Tod for a job well done – we will definitely call you the next time we are ready to buy or sell another property!
Had a big problem to move a house over 400 miles away with issues and estate ones too. Tod Franklin helped us get this done in a very professional manner. Within 6 months the market spoke and the house IS SOLD !!!!!!!!!!!!!! DFWCityhomes has identified the holes and flaws in the traditional residential brokerage model and is having a glorious time exploiting them. Wish he was in my area now in Branson Mo. As a businessman and investor my opinion is that Tod is top notch. Highest regards and would use his service again.
Over the years I have bought and sold many homes in support of my career moves. DFWCityhomes has the most creative and flexible programs we have encountered. The financial structure is very positive, especially in today's real estate market. We highly recommend Tod and his team to those who want professional direction and support.
If you are a savvy homeowner or investor that likes to save money on real estate transactions, then this is the only way to go. For a very reasonable flat fee, Tod Franklin listed my house on the MLS complete with professional photos, a yard sign, lockbox and marketing material copy. In short, everything I needed to sell my home. I sold the home in 55 days during a buyers market and saved 3% by not paying the traditional listing agent commission. I happily paid the selling agent's commission that brought my eventual buyer to me. Tod was always available to answer questions and send me leads via email. Would I do it again? In a heartbeat.
This is a great service that fit my needs. Tod was very responsive and willing to discuss any concerns that I had. The pictures and exposure to my listing were great. Tod handled the negotiations when needed along with giving me advice on how to counter the offers that came my way.
As an owner/investor I have bought, sold and leased properties for over 20 years. The quality service that Tod provides at a fraction of the full service cost increases my bottom line and removes the frustration of doing it myself. He has become a trusted partner in my real estate transactions. I highly recommend Tod to anyone needing a real estate professional.