DFWCityhomes is a Modern Discount Brokerage (MDB). A Flat Fee MLS Listing Service and Full Service Real Estate Agency
We Represent buyers and sellers in the Dallas-Fort Worth (DFW) area at a fraction of the cost. Our clients experience agent representation at all service levels. Our simplified process is hassle free, proven, and effective. Check out our Flat Fee MLS Listing Service, Luxury Home Flat Fee MLS Listing Service, Full Service, Buyer Rebate Service.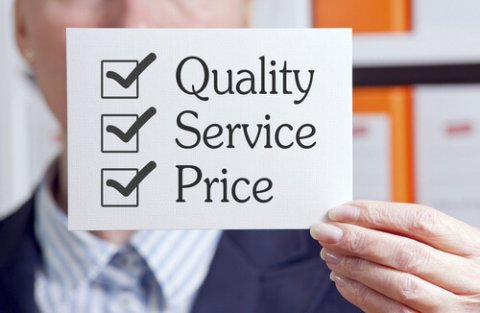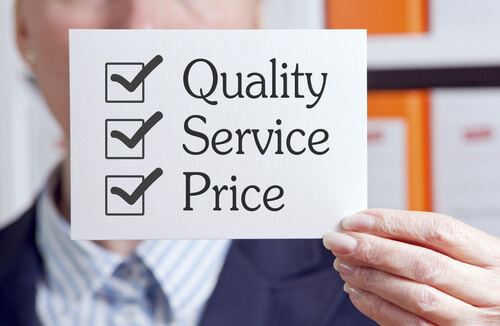 Our realty services are honest and affordable and build long-term high trust relationships. We pride ourselves in our honesty, affordability, experience, full representation and excellent communication.
We take pride in high-quality results and value high trust relationships. For that effort, we have many repeat and referral clients. Our efforts put real savings in the pockets of our clients or act as an incentive to close. Eliminated are conflicts of interest residing in the traditional 6% Broker model.
Extraordinary competence and experience is the reward of our Modern Discount Brokerage model. Minimizing conflicts of interest is a differentiating factor in our success. Our relationships are valuable and we serve our client's interest before our own. Flourishing by doing so.
The code of ethics of the National Association of Realtors guides our way of conduct. Upholding the duty it instills in us is a benefit to our clients and the public.
Interested in learning more? Click Contact Us or Call (214)-207-0210 and we will explain to you how our services can save you time and money.
What are people saying about DFWCityhomes? Take a minute to read about what our many happy clients had to say.
We have sold several homes with different agents over the years but Tod Franklin is by far the best agent we have ever hired. He guided us every step of the way through the sale of our home, which is a very difficult process for a seller. He arrived at our house with over 20 comparable homes within a one mile radius to help us arrive at the right price. He also brought a professional photographers camera and took dozens of pictures of our house, inside and out, to be used on the web. In 24 hours our house was on so many websites it was very easy for prospective buyers to find our home. We had 27 showings in that week with multiple offers but in the end the first couple that looked at the house gave us a full price offer on the second day of the sale. Also, Tod's use of technology really makes the process easy, from the centralized showing service to the electronic signing of documents he makes it a smooth and easy process. One of the scariest things for a seller to go through is the closing but Tod kept us informed of what to expect and do right up until the closing. If you are looking for a top notch agent, Tod Franklin is your answer.
Tod is very knowledgeble about the process of selling your home, he knows the North Texas Market, and he knows the techniques that buyers realtors use. He always has the sellers best interest in mind. The bottom line you can trust Tod to guide you through the sale of your home.
The value listing truly was a great value for me. Tod is prompt, easy to reach via phone or email, and professional. He offered some creative ideas to motivate a slow-moving buyer/buyer's agent which showed cunning and knowledge that I didn't expect. His advice in all multiple instances was right-on and clearly communicated. I recommend his services to anyone. And I recommend the value listing service for anyone who would like to be a little more involved in the selling process.
Thanks Tod for all your help on our recent real estate transactions. Tod helped us sell a property, rent a property, and purchase a new home. We got 10x the service and expertise from Tod than we had from other full commission realtors in the past. Tod will guide you through the process at whatever pace you are comfortable with. We will continue to use Tod for all of our real estate transactions going forward.
Tod Franklin was an excellent landlord. Had I not moved out of the area, I would rent from him again. He was quick with repairs and fair with pricing.
We loved the price and the service! For under $500, we had our house put on MLS and had many qualified renters come by to look at it. Within a couple of months we had a very qualified renter who signed a 14 month lease. This was after we actually turned one down! I would definitely use Tod's services again…when we try to sell our house in a year or so. I would highly recommend Tod!
Tod provided our family an invaluable service in helping to sell our home. He was professional, polite and efficient. The pictures of our home that went on the Internet were outstanding. Tod provided us great information and was an advocate for us during the actual selling of our home. Our house started showing immediately and sold in just under two months. Here is the kicker to all of this- we saved thousands of dollars by using Tod's company instead of a traditional real estate agent! Thanks Tod for everything!
Tod was very professional, very knowlegable and always returned my calls in a timely fasion. I would highly recommend him for all your real estate needs.
I strongly recommend Tod Franklin and DFWCityhomes' real estate services. Tod is always available to provide advice, to answer questions and to support his customers all the way to a successful closing. His integrity is without reproach. The quality of the service provided is outstanding, including beautiful pictures and attractive description of the house. I will re-use Tod's service for my next opportunity.
Although there are many realtors out there offering flat fee listings I doubt there are any who could (or would) offer the level of service that Tod did during our extremely challenging transaction. Whether it was late night calls/emails or dealing with an incredibly difficult and unreasonable buyers agent I always felt like I got a level of service equal to a full service listing. In fact, having listed twice before with full service agents, I might even say Tod's service was better than theirs. Thank you Tod, not sure we could have made it through closing without you.