We are a Highly Competent Flat Fee Real Estate Agency
DFWCityhomes is a Flat Fee MLS Listing Service, Buyer Rebate, and Full Service Real Estate Agency. Hence, at a fraction of the cost, we represent buyers and sellers in the Dallas-Fort Worth (DFW). In addition to a great savings, our clients experience full agent representation at all levels. Additionally, our service is hassle-free, proven, and effective.
---
For details, check out our:
---
We love explaining how our services can save you time and money.
Click Contact Us or Call (214)-207-0210
---
Our accomplishments include:
Listed, purchased, sold, leased $218 million of 655 properties
Average selling cost of 3.5% and savings of $4.4 million compared to 6% agents
Average buyer savings of 1% of $210,000 to 78 Purchasers
Accomplishments as of inception in 2004 through 2018.
---
Are you interested in learning more? See these articles.
---
High Quality Results and Service You Can Trust
First of all, our realty services are honest and affordable. Designed for creating long-term high trust relationships. Subsequently, we take pride in our honesty, deep experience, excellent representation and excellent communication.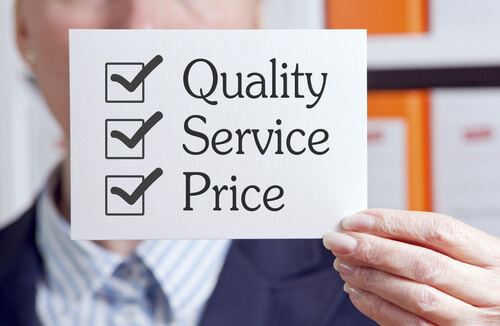 Even more, we take pride in high-quality results and value high trust relationships. As a result, we have many repeat and referral clients. Our efforts put real savings in the pockets of our clients. Consequently, we eliminate the conflicts of interest inherent the traditional broker model.
Because of our efforts, outstanding competence is the reward of our model. Whereas, conflicts of interest are cut out and that sets us apart in our success. Above all, our relationships are our most valuable asset. Accordingly, we serve our client's interest before our own and flourish by doing so.
Most importantly, the code of ethics of the National Association of Realtors guides our way of conduct to our clients and the public.
---
Finally, what are people saying about DFWCityhomes?
Tod was simply fantastic to work with - highly recommend Tod for anyone. You will like working with him. Thank you so much Tod - the advice you gave, suggestions, attention to details and also just the care you showed - you must be a blessed man with a kind heart - it shows in the way you treat people and your professionalism. Grateful ! - thank you for all the help and assistance. Brad and Karen.

Wayne Bradley


2/09/2019

I found Tod while looking for flat rate realtor to list my home. I was fortunate that I found such a professional on my first contact. Tod knows his stuff and takes fantastic photos that really help to sell the home. I have now used Tod's expertise in selling four homes and will call him in the future any time that I need a realtor.

Joe B


1/11/2019

I highly recommend Tod to anyone looking to buy or sell a property. Tod sold a home for me earlier this year, and did an excellent job. He is very knowledgeable in all aspects of the market and the process. Tod will give you honest straight forward advise and answers to your questions. He is an excellent negotiator and handles any problems with utmost professionalism. I've bought and sold a few homes over the years, and worked with a number of real estate professionals. You definitely want someone who will keep your best interests in the forefront, without a doubt Tod is your guy.

Dan Fitzner


11/13/2018

Have been using Tod for many years for my investment properties and now my personal home. Responsive, and best low cost Realtor out there. Highly recommend!!

Rob Key


9/09/2018

Tod is very professional and prompt with responses. I enjoyed working with him on the sell of my house. Don't believe others that will tell you that you can not get great service from a flat fee broker!

Matt Cowdrey


9/07/2018

Tod is a professional realtor. Friendly and helpful. He really helps you with all you need to sell your property. Highly recommend him.

abdul asp


9/06/2018
---
Take a minute to read about what our many happy clients have to say.
My wife and I moved to Texas a year ago. We knew we wanted to purchase a home, but were very unfamiliar with the best areas to move into. We wanted not only a great deal, but a great deal in a great area. Tod was very patient and helpful during the process of finding the perfect home. He had great market knowledge that really helped us feel confident in the purchase of our next home. In the end we found the perfect house at the perfect price. Tod went above and beyond in the final stages of our home purchase to make sure we were well taken care of during the final negotiations. We are looking forward to the purchase of our next home and taking advantage of Tod's listing services in the future.
We were extremely impressed with Tod's professionalism and attention to detail. He always responded quickly to our requests and was a joy to work with. We will ALWAYS use him in the future for buying and selling real estate and already refer to him whenever we have the chance!
Thanks Tod for all your help on our recent real estate transactions. Tod helped us sell a property, rent a property, and purchase a new home. We got 10x the service and expertise from Tod than we had from other full commission realtors in the past. Tod will guide you through the process at whatever pace you are comfortable with. We will continue to use Tod for all of our real estate transactions going forward.
Tod is very knowledgeble about the process of selling your home, he knows the North Texas Market, and he knows the techniques that buyers realtors use. He always has the sellers best interest in mind. The bottom line you can trust Tod to guide you through the sale of your home.
We were extremely pleased with Tod. He did a great job with the pictures, pricing our house competitively and helping with our contract negotiations.
I strongly recommend Tod Franklin and DFWCityhomes' real estate services. Tod is always available to provide advice, to answer questions and to support his customers all the way to a successful closing. His integrity is without reproach. The quality of the service provided is outstanding, including beautiful pictures and attractive description of the house. I will re-use Tod's service for my next opportunity.
As an owner/investor I have bought, sold and leased properties for over 20 years. The quality service that Tod provides at a fraction of the full service cost increases my bottom line and removes the frustration of doing it myself. He has become a trusted partner in my real estate transactions. I highly recommend Tod to anyone needing a real estate professional.
It was pleasure having Tod Franklin as my agent. His professional advice made the whole process smooth. His strategy enabled me to sell my house in less than two days. His pictures made my house presented in the best possible light. I am a happy lady.
Tod created an eye-catching MLS listing and brochure. Additionally, he provided useful information about trends in the market. Thanks
I would definitely recommend DFWCityhomes to anyone wanting to sell their home. Its a great value and they have great customer service. DFWCityhomes saved me thousands of dollars and made listing my home an easy process.
---