DFWCityhomes is a Flat Fee MLS Listing Service, Buyer Rebate, and Full Service Real Estate Agency
We Represent buyers and sellers in the Dallas-Fort Worth (DFW) area at a fraction of the cost. Our clients experience full agent representation and service at all levels. Our simplified process is hassle-free, proven, and effective. Check out our Flat Fee MLS Listing Service, Luxury Home Flat Fee MLS Listing Service, Full Service, Buyer Rebate Service. Our client accomplishments* include:
Listed, purchased, sold, leased $218 million of 655 properties
Average selling cost of 3.5% and savings of $4.4 million compared to 6% agents
Average buyer savings of 1% of $210,000 to 78 Purchasers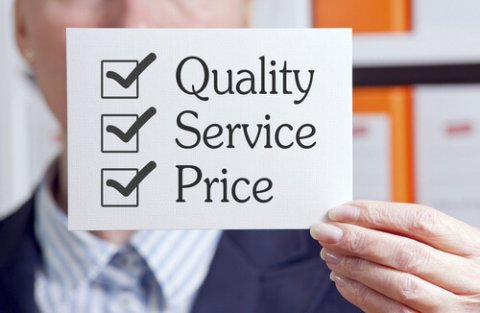 Our realty services are honest and affordable and build long-term high trust relationships. We pride ourselves in our honesty, affordability, experience, full representation and excellent communication.
We take pride in high-quality results and value high trust relationships. For that effort, we have many repeat and referral clients. Our efforts put real savings in the pockets of our clients or act as an incentive to close. Eliminated are conflicts of interest residing in the traditional 6% Broker model.
Extraordinary competence and experience is the reward of our Modern Discount Brokerage model. Minimizing conflicts of interest is a differentiating factor in our success. Our relationships are valuable and we serve our client's interest before our own. Flourishing by doing so.
The code of ethics of the National Association of Realtors guides our way of conduct. Upholding the duty it instills in us is a benefit to our clients and the public.
Interested in learning more? Click Contact Us or Call (214)-207-0210 and we will explain to you how our services can save you time and money.
What are people saying about DFWCityhomes? Take a minute to read about what our many happy clients had to say.
Tod was simply fantastic to work with - highly recommend Tod for anyone. You will like working with him. Thank you so much Tod - the advice you gave, suggestions, attention to details and also just the care you showed - you must be a blessed man with a kind heart - it shows in the way you treat people and your professionalism. Grateful ! - thank you for all the help and assistance. Brad and Karen.

Wayne Bradley


2/09/2019

I highly recommend Tod to anyone looking to buy or sell a property. Tod sold a home for me earlier this year, and did an excellent job. He is very knowledgeable in all aspects of the market and the process. Tod will give you honest straight forward advise and answers to your questions. He is an excellent negotiator and handles any problems with utmost professionalism. I've bought and sold a few homes over the years, and worked with a number of real estate professionals. You definitely want someone who will keep your best interests in the forefront, without a doubt Tod is your guy.

Dan Fitzner


11/13/2018

Tod is very professional and prompt with responses. I enjoyed working with him on the sell of my house. Don't believe others that will tell you that you can not get great service from a flat fee broker!

Matt Cowdrey


9/07/2018

I found Tod while looking for flat rate realtor to list my home. I was fortunate that I found such a professional on my first contact. Tod knows his stuff and takes fantastic photos that really help to sell the home. I have now used Tod's expertise in selling four homes and will call him in the future any time that I need a realtor.

Joe B


1/11/2019
It was a great experience to work with Tod Franklin at DFWCityhomes to sell our horse property. We had worked with a 'normal' real estate agency for 6 months We only had 4 showings and little interest in our property. Every month we got the standard line of 'lower the price 10%. We enlisted Tod's Services and had many showings and a lot of interest at our original asking price. Negotitated a contract at 5% below our listing price and old our home in 5 months.
Tod was the best Realtor we've ever worked with and therefor enabled us to have the best 'home-selling' experience ever. He was incredibly thorough, knowledgeable, straight forward and honest and never pushed us in a direction we were not comfortable with. Tod spent hours taking incredible photos that presented our property in the best possible way and in turn resulted in a multitude of showings and multiple offers. During the more tense moments of negotiation Tod was constantly level headed, always negotiating to our benefit and kept communication as smooth and peaceful as possible. The council we received assisted us in making good decisions that greatly benefited our family and we will not hesitate to use his services again when we are able to or to recommend others to do the same.
As an owner/investor I have bought, sold and leased properties for over 20 years. The quality service that Tod provides at a fraction of the full service cost increases my bottom line and removes the frustration of doing it myself. He has become a trusted partner in my real estate transactions. I highly recommend Tod to anyone needing a real estate professional.
Now that our house is officially sold, let me say a heartfelt thank you for your service. We had the house on the market for two plus months with a full service broker and had nothing but problems. They wrote lousy copy, took terrible pics and worst of all, had no marketing plan. When we moved to your service, using our pics, copy and marketing, the house sold in a few days and with multiple offers. We would gladly refer ANYONE to your service.
I was extremely happy with the services provided by DFWCityhomes when we sold our home. We received virtually all of the services provided by a full real estate service throughout the entire process and saved thousands of dollars in commissions. The entire selling process was very simple, we received all the assistance needed, and had accepted an offer within weeks of listing our home. We compared many different services before going with DFWCityhomes, and none of the others provided anywhere near the services and features for the price. Will absolutely use again next time we sell a home in the DFW area.
Over the years I have bought and sold many homes in support of my career moves. DFWCityhomes has the most creative and flexible programs we have encountered. The financial structure is very positive, especially in today's real estate market. We highly recommend Tod and his team to those who want professional direction and support.
The way homes are sold is changing. In this competitive buyer's market, sellers no longer can afford to pay 6% commissions. Tod's service is the home seller's answer. With Tod, we have not sacrificed personal attention in the least bit. He has always been prompt in returning all of our calls and has not hastened to follow up with any of our questions or requests. If you are in the market for saving thousands of dollars and for personal attention, then Tod's your guy.
Tod provided our family an invaluable service in helping to sell our home. He was professional, polite and efficient. The pictures of our home that went on the Internet were outstanding. Tod provided us great information and was an advocate for us during the actual selling of our home. Our house started showing immediately and sold in just under two months. Here is the kicker to all of this- we saved thousands of dollars by using Tod's company instead of a traditional real estate agent! Thanks Tod for everything!
This is a great service that fit my needs. Tod was very responsive and willing to discuss any concerns that I had. The pictures and exposure to my listing were great. Tod handled the negotiations when needed along with giving me advice on how to counter the offers that came my way.
DFWCityhomes provides exceptional service that goes beyond simply providing a listing service. From beginning to end of the sales process, Tod is always there to answer questions and tweak the listing to get buyers through the door. Last but not least, we saved over $8,000 by using DFWCityhomes! No doubt, I recommend DFWCityhomes to all my family and friends.
*Accomplishments as of inception in 2004 through 2018.