Luxury Home Flat Fee MLS Listing • $995 Setup Fee • $3,000 Full Representation Fee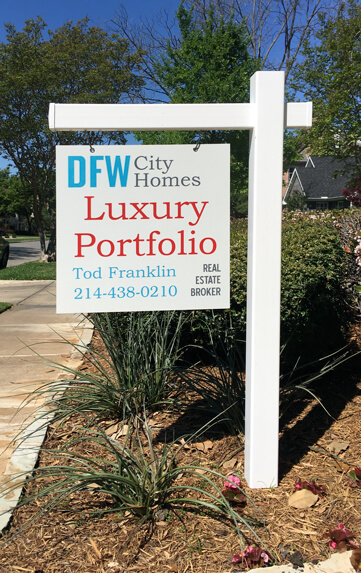 For an upfront fee of $995, our Luxury Home Flat Fee MLS Listing Service is designed to facilitate the selling of your luxury home from the listing, marketing, contract negotiation, and pending process to the final rewards of a closed sale.
Selling your luxury home requires an excellent and effective marketing plan, expert advice, personal service, truly exclusive representation, and the greatest exposure. We meet with you at your home to preview your property, design your custom home selling plan, review the listing agreement and your market analysis and give advice and opinion on pricing strategies.
DFWCityhomes has the results of 6% real estate brokerages with reduced service prices. Our face-to-face approach allows us to develop the high-trust working relationship we want to have with you. Our goal is to take the market share away from 6% real estate brokers.

How do we do it? Our overhead is lower. Our competition has gorgeous offices with beautiful furniture and lots of salespeople. We office at home and we don't waste a lot of money on unproductive advertising.

Please visit our listing comparison chart at Flat Fee MLS Listing Services • Pick a Plan to Suit Your Needs for more details.

Interested in learning more? Click Contact Us or Call (214)-207-0210 for service.