Sell or Lease Flat Fee MLS Listing Service
$895 Set Up Fee • $0 Paid When Leased • Or $750 Full Service Representation Fee Paid When Sold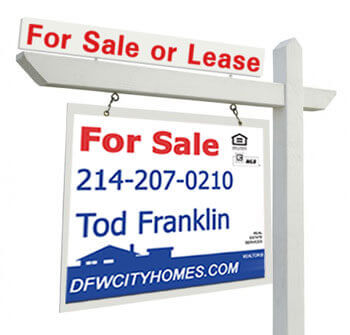 Sometimes, you may find yourself in a situation where you need to sell or lease your home in order to stop the drain on your finances. Our MLS Sell or Lease Listing Service is designed to help you do just that. With this service, we create two separate listings and listing agreements for your home: a "For Sale" listing with all the features of our Flat Fee MLS Listing service, and a separate "For Lease" listing with the same information plus additional details on lease terms.
Having two separate listings is important because most real estate websites, including MLS and Realtor.com, have separate databases for homes for sale and homes for lease. This means that buyers and tenants will only be able to find your listing if it appears in both databases. By having both a "For Sale" and "For Lease" listing, you increase the chances of attracting both buyers and tenants to your property.
When you receive your first offer, you can decide how you want to proceed. If it's a qualified buyer, you can sell your home. If it's a qualified tenant, you can choose to lease your home instead. We'll help you negotiate and close the deal, whichever option you choose.
The cost of our MLS Sell or Lease Listing service is $795 paid in advance. This gives you a chance to sell your home and the safety net of a lease.
DFWCityhomes is a real estate brokerage that offers Flat Fee MLS Listing Services at a lower cost compared to traditional 6% brokerages. We believe in building a high-trust working relationship with our clients through face-to-face interactions and are dedicated to helping you succeed. Our low overhead allows us to offer competitive pricing and pass on the savings to our clients while still providing top-quality service. We operate efficiently and focus on effective advertising rather than overspending on unproductive campaigns.
Our Flat Fee MLS Listing services come in a variety of plans to suit your needs. You can visit our MLS listing comparison chart and Flat Fee MLS Listing Services to see a detailed breakdown of the different plans and their features. If you have any questions or would like more information, please don't hesitate to contact us. You can reach out to us through the Contact Us page or give us a call at (214)-207-0210 to speak with one of our team members. We'll be happy to answer any questions you may have and help you get started on the path to selling your home.