MLS Listing Services • Pick a Plan to Suit Your Needs
Why Pay 6% to Sell Your Home?
Success, honesty, truthfulness, and excellent service has resulted in hundreds of happy clients. To date, our clients have realized a savings of over $5,783,000 in fees compared to 6% agents. We have the service you need to get your home sold. All DFWCityhomes MLS Listing Services include Full Representation. We never share your confidential information with another party without your express permission and you never have to talk to a Buyer or Buyer's Agent unless you want to.
Start here to choose the type of Listing Service you are looking for: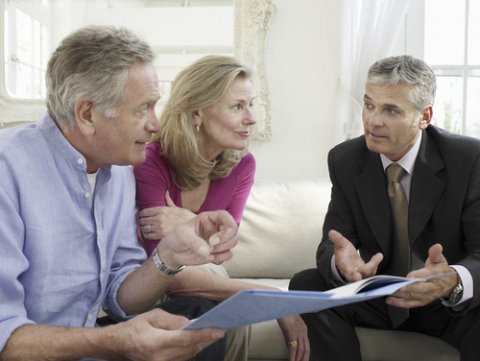 Our Full Service and Flat Fee MLS Services are designed to help you based on your needs, not ours. We're here to make it work and we stay with you all the way through closing. We are personally invested to get your house sold and get you into your new home. We are experienced professionals and we're flexible and willing to help.
MLS LISTING SERVICE

COMPARE LISTING PLANS

VIRTUAL
FLAT
FEE

FLAT
FEE

SELL
OR
LEASE

FULL

LUXURY
HOME

PLANNING PHASE

Setup Fee

Paid by check or credit card at the time of our consultation meeting
$395
$595
$795
$595
$995

Term

Maximum length of the active listing
6
Months
6
Months
6
Months
6
Months
12
Months

Recommended Buyer Agent Fee

Amounts are not regulated
Can be any amount you are willing to pay
2-3%
2-3%
2-3%
2-3%
2-3%

Fee Paid to Us at Closing

Paid out of sale proceeds by title company
$595
$595
$595
1%
$3,000

No Hidden Fees

All fees are clearly stated in your listing agreement

Comparative Market Analysis

We explain market reports
We help you with your pricing strategy at all levels of service

Full Representation

We represent your best interest at all times

No Intermediary Nor Sub-Agent Representation

We solely represent you the seller at all service levels
We facilitate the transaction if the buyer agrees to represent themself

Cancel at Any Time

You can Cancel at Any Time with written notice
You cannot cancel if you are in a contract with a buyer

Transaction Room

We provide a password protected online Transaction Room
You review and approve your pictures, listing, video, showing instructions and track project phases

Exclusive Agency Listing

If the buyer does not have an agent you do not pay a buyer agent commission
If needed, we write the contract for a non-represented buyer for an additional fee

In Home Consultation

We require a face-to-face consultation meeting for all clients
Online consultation for virtual clients
Usually a one to two hour meeting covering all topics

MARKETING PHASE

Offer Suggestions

Suggested Terms and procedures
Assists buyers to facilitate a good contract and smooth transaction

Multiple Listing Service (MLS)

We offer your home in MLS to other real estate brokers
Incentivizes them to bring a buyer

Professional Yard Sign

At our initial consultation we put out a yard sign to advertise your listing
Or send it by mail, for virtual listing clients

Interactive Voice Response System

When buyers call the number on our sign they get a link to your listing and

Audio Tour


They can leave a message for us to process

Internet Advertising

Your property is advertised everywhere on the internet
Where all other listings are advertised

Social Media

Your property is advertised on Facebook, YouTube, Twitter, Pinterest

Automated Appointment Service

We provide the ShowingTime 3rd party service to assist you in authorizing showings

We Talk to Agents and Buyers For You

You do not have to speak to an agent or buyer unless you want to

Other Agents Show to Buyers

Agents contact ShowingTime to schedule and show your property

Lock Box

You provide the Lock Box for the Virtual Flat Fee Service
We provide an electronic Supra keybox for other service levels

Coming Soon Listing

We advertise your property as Coming Soon in MLS
Lets agents and buyers of agents know it is soon to be on the market

Virtual Video Tour

We create a walk through virtual video and post it in MLS and the internet

Professional Photographs

We take and post up to 40 professional photos

Host Open Houses

You have the option to host your own open house and we will advertise it for you

We Show to Unrepresented Buyers

When we show, we earn the buyer agent commission
When you show, no buyer agent fee is paid if the buyer does not employ an agent

Professional Printed Flyer and Display Box

We provide printed flyers for Full and Luxury services
We provide a flyer in PDF format for you to print for the other service levels

TRANSACTION PHASE

Contracts and Forms

Contracts and Forms are the same for all brokers
Required by law by the Texas Real Estate Commission (TREC)

Sales Contract Review and Negotiation

We review contracts with you to make sure you understand your duties, Terms, and obligations
We then deliver your counter response to the agent

Electronic Signature

We provide the DocuSign Electronic Signature system for signing contracts and documents

Transaction Management

We help you coordinate transaction activities from execution through closing and possession

CLOSING PHASE

Coordinate Change of Possession

We help getting keys to buyers, pick up the sign and lockbox
Assist with follow up requests that sometimes go past your closing

Attend Your Closing

Rarely are we needed at closings
We Attend Your Closing at the title company upon request

ALL PHASES

We Help You Until Your Home is Sold

We help from beginning to end

Single Point of Service

You are assigned a single contact person to you for all activities

Licensed Texas Broker

Brokers have substantial additional training and licensing
Can work independently and hire other real estate agents to work for them

Advice and Opinion

When asked, we are happy to provide opinions based on our industry experience and expertise

Education and Assistance

We gear our services to help you learn and understand to make informed decisions

Phone, Email, Text Communications

We utilize phone, email, and text for communications
This is an email driven business
Email is preferred for record keeping and scheduling
Request a No Obligation Proposal
Interested in learning more? Click Contact Us or Call us at (214)-207-0210 and we will explain our services and answer any questions you have.
DFWCityhomes services are available in North Texas and any areas represented by the MetroTex Association of Realtors.