Hey Plano, Texas. What is a flat fee MLS listing?
A "Flat Fee MLS Listing" refers to the practice in the real estate industry of a seller entering into a service agreement with a Realtor® who accepts a flat fee rather than a percentage of the sale price for the listing side of the transaction.
What is a Multiple Listing Service (MLS)?
Today, through more than 800 local and regional MLS associations across the USA, Realtors® share information on properties they have listed and invite other brokers to cooperate in their sale in exchange for compensation if they produce the buyer. Sellers benefit by increased exposure to their property. Buyers benefit because they can obtain information about all MLS-listed properties while working with only one broker.
What is a For Sale By Owner (FSBO)
Abbreviated as FSBO, a home offered for sale without the assistance of a real estate agent. As a FSBO, you're responsible for everything from start to finish. Pricing, staging, listing, marketing, negotiating, forms, contracts, legal compliance, and closing the transaction are your responsibility. FSBO's receive a ton of calls from agents trying to get an MLS listing.
What is the difference between a Flat Fee MLS Listing and traditional 6% listing service?
The cost of the listing is a fixed amount not a percentage.
Upfront set up fees are common with Flat Fee MLS Listings in Plano.
Features are bundled differently and vary with different Realtors®.
Flat Fee MLS Listings avoid conflicts of interest.
What is the difference between a Flat Fee MLS Listing and a FSBO?
We know the FSBO seller does all the work to avoid Realtor® fees and commissions. For starters, to market any property in MLS, you have to pay a buyer agent commission of 50% of what would have been paid to a traditional 6% agent. When you go the bare bones Flat Fee MLS route, the broker at a minimum is responsible for creating the listing, scheduling open houses and making any updates. If you want additional help with pictures, lock box, signs, flyers, showing service, negotiating, closing, market analysis, you may pay more.
What questions should I be asking?
What are all the fees and commissions? (Avoid hidden fees)
Do you help with pricing strategies? (Get a market analysis and explanation)
How will you market my property? (MLS, photos, web sites, sign, flyer)
How will you schedule appointments? (You or a showing service)
What is your track record? (Past performance, how many deals are you working)
How do you provide representation? (Who is the point of contact, who handles negotiation)
Do I have to speak to buyers and their agents? (You or agent)
Do you provide transaction and closing assistance? (You or agent)
How long will it take to get my listing in MLS? (Days or weeks)
How do you communicate with me? (Email, text, phone, help desk)
What are my closing expenses?
It is critically important that you fully understand your costs and timing obligations before pricing your home, executing and negotiating a contract. Your Realtor® should help you understand your closing expenses at the time of the listing based on your approximate list price. When an offer is received, contract terms can be different based on timing and terms and another evaluation is required to correctly understand the offer in hand.
How does the buyer agent get paid? Why am I paying his commission?
Realtor® fees are always confusing. Real Estate is a unique industry in that the Seller sets and pays the representation fee for the Buyer. The compensation system was developed to encourage cooperation between Brokers and promote fairness. With this system, cooperating Realtors® can know what earnings to expect without becoming a party to a transaction. The amount you pay is negotiated in your listing agreement.
What should I do to get my home ready to sale?
The way you sell a home and live in a home are different things. The foremost number one thing to do is, "declutter" counters, walls and rooms. I walk into showings all the time and the garage is stacked floor to ceiling with Tupperware crates of removed clutter. Clean and make attractive all rooms, furnishings, floors, walls and ceilings. Make sure the basic appliances and fixtures work and get rid of leaky faucets and frayed cords. Make the house smell great.
Should I make repairs to sell my home?
Making repairs leads to a better sales price and a faster sell. It's not always an easy decision about what to do and how much to spend. Your market analysis and agent should assist you in making repair decisions.
How will I see where my home is shown on the Internet?
It is simple, in considering listing services, enter the property address and Google search some of their active listings. After your listing is live, Google search your property address. You will see all the major sites on the first page. 
What are the steps involved in selling my home?
When making a decision to sell your home, you need to establish an asking price and understand your proceeds. While some sellers successfully sell their homes on their own, a For Sale By Owner (FSBO) arrangement is complicated and risky requiring a great deal of personal time and expertise through the process. For this reason, most people consider the fee paid to a real estate Broker worth the investment, for the convenience, time savings, and overall guidance provided. In choosing any MLS Listing Service, make sure you understand what will be provided and at what cost.
---
DFWCityhomes is an established Flat Fee MLS listing Service and Full Service real estate company that represents buyers and sellers in Hey Plano, Texas. What is a flat fee MLS listing?, Texas. Our clients receive a full service experience with Realtor® representation at a fraction of the cost. Our simplified process is hassle free, proven, and effective.
Interested in learning more? Watch this video and click MLS Listing Services or Buyer Rebate Services to see how we may help you. Contact Us or Call (214)-207-0210 and we will explain to you how our Realtors® can save you time and money.
---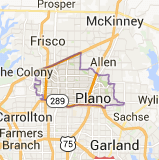 Plano, Texas is located just 20 miles north of downtown Dallas, the city enjoys a thriving economy, with abundant amenities. A key motivation for families, businesses and employees relocating to Plano is the excellence in education that has been the hallmark of the school district for more than 100 years. Plano continues to garner national acclaim for its quality of lifestyle, environmental initiatives and opportunities for economic development.
Plano is located mostly within Collin County. The city's population was 288,000 at the 2021 census, making it the ninth most populous city in the state of Texas and the 75th most populous city in the United States. In 2012, Money magazine ranked Collin County 6th in the nation on its prestigious list of "Best Places to Live for Job Growth." Collin County is one of the nation's fastest growing counties in terms of population and job creation.
See What People in Plano Are Saying About DFWCityhomes